Find more resources in your city!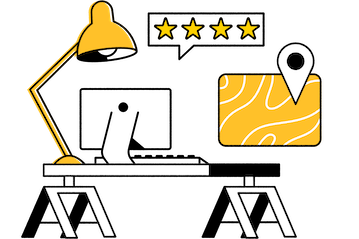 Start Exploring
Should your business be here?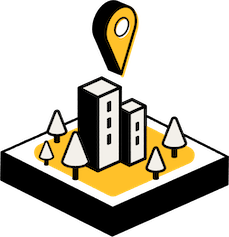 Add your business
How many seniors in Santa Barbara and the state as a whole are participating in estate planning?
When your senior loved one does not have their last will and testament already set up, important decisions are usually left up to local courts. This results in probate and is often upsetting for the family to go through. A recent IRS survey shows the number of individuals who have filed complex and simple trusts in the state of California:
This number does not cover all the adults living in the state, showing that there are still many seniors who have not planned ahead for their future. You can help your older loved one avoid becoming a statistic, by helping them find a Santa Barbara estate planning attorney who can meet their needs and work with them to ensure their final wishes will be carried out.
How many people aged 55+ have the 'essentials' when it comes to estate planning in Santa Barbara?
Many people get wrapped up in what they think end-of-life planning involves, assuming it is only about having a will, and forgetting there are other crucial elements to consider. It's important to think about a power of attorney and an advance healthcare directive or proxy when working with an estate planning attorney in Santa Barbara. Here is a closer look at the percentage of individuals who have all three:
Many seniors don't think it is worth their time to talk to an attorney. They might believe that estate planning is only for the elite wealthy, or they may think that their savings are worth less than they truly are due to inflation. It can be easy to forgo these essential plans, but it's important not to let your older loved one make the wrong decision by simply doing nothing. You can make a difference by helping your senior talk with a Santa Barbara estate planning attorney.
How to choose the best estate planning attorney in Santa Barbara
You can assist your aging loved one in documenting their final wishes by helping them to locate estate planning services in Santa Barbara. First, make a list that includes a few different choices. You can further narrow them down by asking for references, crossing off anyone who won't provide one or who is hesitant to do so. Make sure you know how much experience the attorney has when it comes to preparing wills and dealing with estate planning, and ensure they understand your senior's unique situation.
Don't forget to find out what their fees are, ensuring these are reasonable and something your older loved one can manage. The fees will increase depending upon the complexity of the estate. If you are looking for more information, check out our comprehensive guide to choosing an estate planning attorney.
Estate planning solutions for Santa Barbara seniors
Knowing what the future will hold is impossible. That is why it is crucial for your senior loved one to have their final plans documented, in the event something happens. You can help them get started by locating a Santa Barbara estate planning attorney who can handle their needs. Check out the listings above to find qualified professionals in Santa Barbara, Santa Maria, and San Luis Obispo.