Find more resources in your city!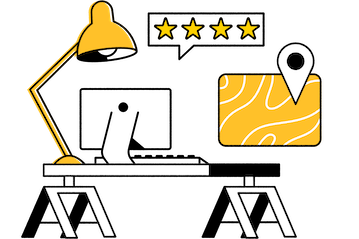 Start Exploring
Should your business be here?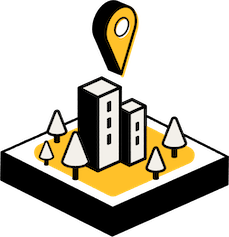 Add your business
How to choose the best estate planning attorney in San Francisco
If you need a San Francisco estate planning attorney, you should focus on legal professionals that actually provide these services on a regular basis. There's no point in hiring a lawyer who focuses entirely on criminal defense if you're trying to modify a will. Ideally, you should team up with a lawyer who has handled the needs of numerous seniors in the past. An attorney's track record is also important. How long has their firm been in operation? How many seniors have they helped in the past? Don't be afraid to check out online reviews and testimonials, but make sure they are unbiased and come from a reputable source. Some attorneys even offer free consultations, and this allows you to get a sense of their personality and priorities before you commit to a decision. During this consultation, an estate planning lawyer in the San Francisco can also familiarize you with their services and may provide you with an estimate for total costs.
Facts and trends in San Francisco estate planning
How many seniors in San Francisco are participating in estate planning?
Many seniors in California recognize the need for effective estate planning, and a considerable number of seniors across the state are currently working alongside a San Francisco estate planning attorney. Almost 150,000 seniors filed a return for a complex trust in 2014, and over 113,000 filed a return for a simple trust.
| Number of Returns Filed for Complex Trust | Number of Returns filed for Simple Trust |
| --- | --- |
| 147,301 | 113,850 |
Although this might seem like a large number, the truth is that this only represents a small portion of total seniors in California. This means that many seniors will pass away without ever having taken the time to address these critical end-of-life decisions, and their families may suffer unnecessary financial consequences as a result.
Does San Francisco senior citizens' income affect the likelihood of having a will?
First of all, it's important to remember that estate planning isn't just reserved for the wealthy. You don't need to be rich in order to write an effective will. With that being said, effective estate planning is much more common among relatively affluent families with high incomes and high net worths.
According to a recent poll, less than a third of individuals with incomes lower than $30,000 per year had written a will. You might assume that if an individual doesn't have much money, there's no point in writing a will. However, a will is capable of handling many other end-of-life decisions that do not concern money.
What are the benefits of working with an estate planning law firm in San Francisco?
Estate planning services in San Francisco can assist seniors with a wide range of important end-of-life decisions. If your senior has a considerable net worth, you might consider establishing a trust. A popular choice is a living trust, which allows the senior to control the trust even before they have passed away. Trusts are not mandatory, but wills are considered the "bare minimum" when it comes to estate planning. These legal documents can do things that a will cannot, such as outline various medical preferences should your senior become incapacitated. If your senior fails to write a will, the intestate process means that the family will not control how the estate is handled following their passing.
Estate planning solutions for San Francisco seniors
Dealing with end-of-life decisions doesn't have to be a sad process. Getting in touch with a San Francisco estate planning attorney is simply a smart decision, whether you're concerned about finances, legal matters, or healthcare decisions. If you're ready to handle this situation in a dignified and logical manner, Seasons can help you connect with an estate planning attorney in San Francisco today.