Find more resources in your city!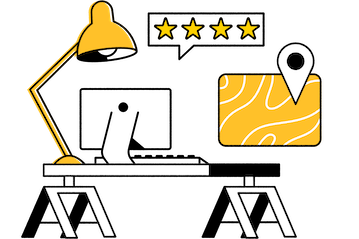 Start Exploring
Should your business be here?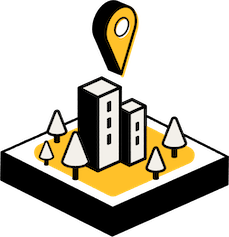 Add your business
How to choose the best estate planning attorney in San Diego
Finding a good San Diego estate planning attorney doesn't have to be a complicated process. We recommend that you begin by looking through our listings to get a better sense of your options. Then you can narrow your list by looking for attorneys who specialize in the specific type of estate planning support you want. It'll also be a good idea to ask for references so that you can confirm that each San Diego estate planning attorney that you're considering is as qualified as they say they are.
When you've got just a few options left on your list, you may want to introduce your loved one to each attorney. This will give you the chance to see who they have the best rapport with, which is important since you want this to be an ongoing relationship. If an attorney meets all of your specifications and your loved one likes them, you've found your legal professional.
Facts and trends in San Diego estate planning
How many seniors in San Diego are participating in estate planning?
Estate planning services in San Diego are really popular because every older adult needs what they offer. So if you're looking for an estate attorney, you're not alone. For example, take a look at the following table, which uses data from the IRS to show how many older adults in California use these types of services.
| Number of Returns Filed for Complex Trust | Number of Returns filed for Simple Trust |
| --- | --- |
| 147,301 | 113,850 |
What does this data mean for you? It shows that if the older adult in your life doesn't already have a trust or will set up, it's probably time for them to do so. You can play a role in making sure that your loved one is prepared by encouraging them to work with an estate planning lawyer in San Diego.
Do adult children in San Diego have any worries about their parents' estate?
Besides the older adult themselves, children are often the most concerned about their parents' estate. They care about it for a number of reasons, which is why they may ask their parents to work with an estate planning attorney in San Diego. For example, take a look at the following list, which features data from Brookdale Senior Living.
The poll shows that a child may ask their parent to work with an attorney for several reasons, not just because they want to know what they're going to be getting out of their estate. Connecting with a lawyer can resolve many estate-related issues like these, which you may be concerned about if you have an older adult in your life.
What are the benefits of working with an estate planning law firm in San Diego?
Working with an estate planning firm can be a great move for a few different reasons. One is that it gives you total clarity about what's going to happen to your loved one's possessions when they pass. Similarly, creating a will or living trust can give you a playbook to follow in the event that the older adult in your life needs serious medical attention. Working with a firm can even help to prevent family disputes over inheritances after your loved one passes since you will have an ironclad document that dictates exactly what's to be done with each asset in the estate.
Estate planning solutions for San Diego seniors
If you're ready to hire an estate planning attorney to work with your loved one, then you're in the right place. Seasons has all of the free resources that you need to look into your options for a San Diego estate planning attorney and pick the professional who is the best fit for your needs.