Find more resources in your city!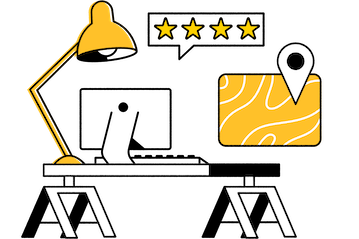 Start Exploring
Should your business be here?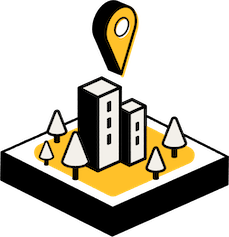 Add your business
How to choose the best estate planning attorney in San Antonio
Finding a great San Antonio estate planning attorney begins with figuring out exactly what your loved one needs and going from there. For example, your loved one will want to meet with their attorney periodically for the rest of their lives, so it's important to find somebody who fits into their budget. Writing a basic will normally isn't too expensive, but more complicated estates with hard property or substantial stock market portfolios demand special expertise and carry a higher price tag.
We also recommend asking prospective lawyers to provide referrals or reviews from past clients. Any estate planning attorney in San Antonio who cannot probably isn't the right fit, but you shouldn't take the content of those reviews at face value either. Some lawyers pay for a favorable word, so you should always contact past clients and their family members directly to hear the full story. Finally, try and arrange a meeting between your loved one and a potential attorney to ensure that they have good chemistry.
Facts and trends in San Antonio estate planning
How many seniors in San Antonio are participating in estate planning?
Most seniors understand the value of estate planning but the uncomfortable nature of the topic inspires them to put it off anyway. Sadly, this often forces local courts to determine how assets are distributed. The table below uses statistics from the Internal Revenue Service (IRS) to look at how many people filed for trust in Texas in 2014:
| Number of Returns Filed for Complex Trust | Number of Returns filed for Simple Trust |
| --- | --- |
| 127,087 | 30,074 |
Texas's large population gives it higher raw totals than most other states, but there are still plenty of seniors who don't have a will in place. Please let us help you connect with a San Antonio estate planning attorney to ensure that your loved one doesn't end up among them.
What should caregivers in San Antonio know about the prevalence of advanced directives?
While many people associate estate planning with writing a will, it also covers the power of attorney and preparing advanced directives for end-of-life care. The following statistics from Reuters Health reveal how many Americans had an advanced directive in place in 2017 as well as some additional information about the people who did:
Americans with Advanced Directives for End-of-Life Care
Americans with Advanced Directives for End-of-Life Care Over Age 65
Americans with Advanced Directives for End-of-Life Care Currently in a Nursing Home
These statistics suggest that older seniors in nursing home environments are likely to have an advanced directive while the rest of the population is less so. We would like to see more seniors make their own decisions regarding end-of-life care, so use our resources to find a San Antonio estate planning attorney for your loved one today.
What are the benefits of working with an estate planning law firm in San Antonio?
Estate planning services in San Antonio offer many benefits. For example, working with a lawyer helps ensure that your loved one's final wishes will withstand any legal challenges from dissatisfied heirs. Your loved one will also be able to bequeath something to a favorite charitable cause if they are inclined to do so. Furthermore, many seniors rest easy once they have a will in place because they know that their loved one will have help with the funeral expenses. A professional attorney can even help your loved one amend their will at any time, so they won't be locked into anything.
Estate planning solutions for San Antonio seniors
Estate planning can be a difficult subject, but you don't have to tackle it by yourself. Seasons offers free listings to help you research local attorneys, so feel free to use them to ensure that your loved one can control their legacy. We promise that you will not regret it.