Find more resources in your city!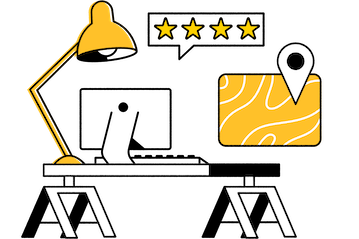 Start Exploring
Should your business be here?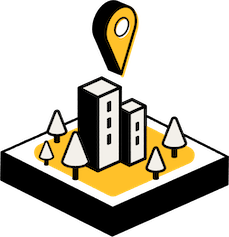 Add your business
How to choose the best estate planning attorney in Salt Lake City
Finding the right Salt Lake City estate planning attorney can be a multi-step process. You can begin by using our resources to get a sense of what your overall options are in the Salt Lake area. Then, look for attorneys who specialize in the specific type of estate planning support that you need.
After that, it's a good idea to check the references of each Salt Lake City estate planning attorney that you're considering hiring. If anyone is unwilling or unable to provide you with references from previous clients, then you can cross them off of your list.
Affordability is another thing to think about while considering estate planning services in Salt Lake City. Forbes says that the fees for a simple will are about $100 on average. So if you're being asked to pay a lot more than that, it could be a sign that you're not finding the best value in your estate planning lawyer in Salt Lake.
Facts and trends in Salt Lake City estate planning
How many seniors in Salt Lake City are participating in estate planning?
Lots of seniors in the Salt Lake City area participate in estate planning. They do so because having an end-of-life plan in place for death and money is really important. For example, check out the table below, which uses data from the IRS to highlight the number of seniors who are using an estate planning attorney in Salt Lake City.
| Number of Returns Filed for Complex Trust | Number of Returns filed for Simple Trust |
| --- | --- |
| 8,805 | 3,496 |
If you want to hire an estate planning lawyer in Salt Lake City, you're clearly not alone. Just make sure that you do your research before making a hiring decision. Otherwise, you could end up entering into an agreement with someone who isn't actually able to provide your loved one with the planning support they need.
What is the average price of making a will or trust in Salt Lake City?
Price is one of the biggest things that people think about when looking for an attorney who can create a will for them. That's why we've included the following information. It uses data from LegalZoom to give you a better sense of how much your loved one can expect to pay for estate planning services.
The minimum cost of drawing up a will ranges from $150 to $600
The average cost of a will is $375
Do-it-yourself templates can cost as little as $10
This data shows that you can get a will set up regardless of your budget. That being said, you get what you pay for. Do-it-yourself templates generally won't be as personalized as wills that are created by licensed attorneys, but they can be a good backup option if your loved one doesn't want to use a lawyer.
What are the benefits of working with an estate planning law firm in Salt Lake City?
Working with an estate planning firm can be a smart move for a few reasons. First, it ensures that your loved one's possessions get distributed according to their wishes when they pass. This can provide them with peace of mind. Additionally, having an ironclad will in place could help to prevent inheritance-based disagreements in the family.
Your loved one will also be able to make changes to their will as often as they want and can set up charitable contributions if they wish. At the end of the day, what an estate planning lawyer really does is ensure that the end of your loved one's life goes according to their plan.
Estate planning solutions for Salt Lake City seniors
Finding a skilled estate planning attorney in the Salt Lake City area doesn't have to be hard. You can use the free resources on Seasons to make the process easier for yourself. We've gathered all of the information that you need to do the in-depth research needed to make the best hiring decision for your loved one.