Find more resources in your city!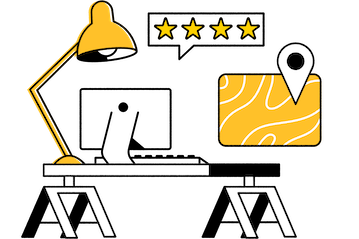 Start Exploring
Should your business be here?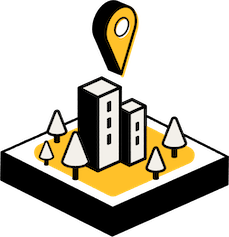 Add your business
How many seniors in Rochester and the state as a whole are participating in estate planning?
Without a will and testament, your loved one's affairs would be handled by the local courts as per state laws. If your aging relative has specific plans for their assets, debts, funeral, and more, an estate planning lawyer can help. The following data reflects the findings of a recent IRS study:
With a senior population approaching 996,000, the numbers don't reflect the number of returns that should be filed in the state. The Bank of America predicts that over the next three decades, $30 trillion will be passed down to future generations; however, many Americans haven't been following through on formally preparing for end-of-life affairs.
What are the reasons a senior in Rochester might leave an inheritance for their family?
A properly prepared legacy can be invaluable to our loved ones, providing them with instructions to complete pending death, financial or real estate assets, and more. There are many reasons that someone may choose to leave an inheritance to their family. The Bank of America discovered the following most commonly listed reasons:
Clearly, there is a desire to leave behind something for loved ones, whether out of obligation or otherwise. With an experienced Rochester estate planning attorney, you can give your aging relative or loved one the sense of security and comfort that can come with knowing that your final wishes will be carried out with dignity and respect.
How to choose the best estate planning attorney in Rochester
An estate planning lawyer provides specialized assistance that goes beyond typical legal aid. It's important to find a professional who can meet your loved one's unique needs, whether they have a complicated estate to divide or are planning to leave behind charitable donations to their favorite organizations. Begin your search by creating a list of options with solid references. Take a trip with the senior in your life to get to know your prospects.
During interviews, ask questions about their previous experiences, licensing, and other qualifications. In addition, you'll want to verify that their estate planning services in Rochester, Austin, or Mason City are within your loved one's budget. Making an informed decision can help you feel confident as your loved one works alongside a Rochester estate planning attorney to make arrangements for paying debts or otherwise document their wishes. Our comprehensive guide to choosing an estate planning attorney can help you build a deeper grasp of the topic as a whole.
Estate planning solutions for Rochester seniors
We all have an end waiting for us someday. It can be difficult to think about; however, preparing for the end of life is critical to ensuring that everything runs smoothly following our passing. By finding a high-quality estate planning lawyer in Rochester, you can bring peace of mind to your family, friends, or even yourself. Use our unbiased listings to begin your search today.