Find more resources in your city!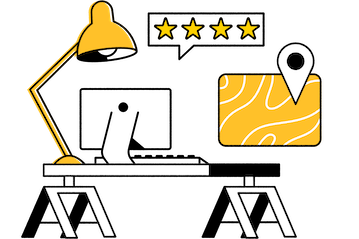 Start Exploring
Should your business be here?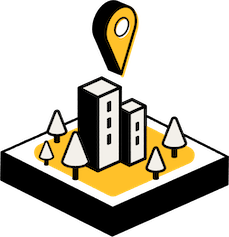 Add your business
How many seniors in Roanoke and the state as a whole are participating in estate planning?
Estate planning involves determining how property should be distributed after a person passes away. Some people create a last will and testament to explain which individuals or charitable organizations should receive their assets. Trusts are also tools people use in estate planning to determine how assets should be managed and distributed. The following IRS stats share the number of people who have filed simple and complex trust documents in Virginia:
As of the year 2020, approximately 1.4 million seniors resided in Virginia. This means, according to the IRS data, that seniors in the state may need to take greater steps to plan their estate. What's great is that there are plenty of estate planning services in Roanoke and Lynchburg to help your senior. Whether they want to draw up a will or create advanced directives, they can get the assistance they need.
When might a senior in Roanoke plan to give their money away?
Seniors who have worked hard to accumulate their savings and property want to know that they will be used wisely in life and death. Whether thinking about how they can share their assets while alive or after they have passed on, older adults definitely have ideas about what to do with their money:
The data shows that most seniors favor giving some of their money away while they're still alive, and a smaller portion thinks about giving all of their money away after passing. While the current moment matters a lot, it's important for seniors to consider how difficult it could be for loved ones to distribute assets without their insight. In some cases, the process lands in probate court, which can take months to complete and sometimes cause strife among family members. A great way to avoid these types of challenges is for your senior to connect with an estate planning lawyer in Lynchburg or Roanoke.
How to choose the best estate planning attorney in Roanoke
If your loved one is interested in finding a trustworthy Roanoke-area estate planning attorney but doesn't know how to get started, there are some steps you both can take to locate a skilled lawyer. You can start by checking for attorney reviews or asking around for recommendations. With a list of attorney to choose from, you can begin reaching out to them and asking for references. Any attorneys who deny this request can be eliminated.
As you search for an estate planning lawyer in Lynchburg, Roanoke, or another nearby city, take time to find out their fees to determine whether they align with your older adult's budget. It's also good to ensure that the attorneys you speak with have insight into your senior's specific estate planning needs. Finally, take time to ensure that your senior has a good rapport with the attorney you select since their relationship will be one that lasts for a long time.
Gain more insight into this topic by checking out our comprehensive guide to selecting an estate planning attorney.
Estate planning solutions for Roanoke seniors
Thinking about your loved one's final days can be extremely difficult. We would love to believe that our aging older adults will be with us forever, but unfortunately, this is not the case. The best way to honor them after they're gone is to ensure that their final wishes are met. By finding an expert estate planning attorney in Roanoke or Lynchburg, you can get off to a great start. Let Seasons help you find a qualified Roanoke estate planning attorney. Explore our listings above to begin your search today.