Find more resources in your city!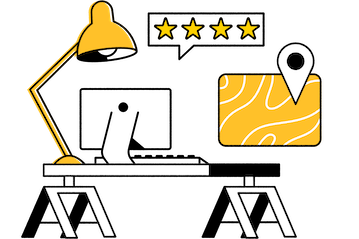 Start Exploring
Should your business be here?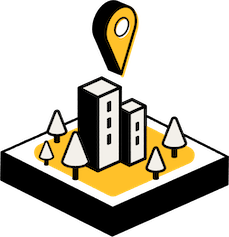 Add your business
How many seniors in Richmond and the state as a whole are participating in estate planning?
While many seniors have either a simple or a complex trust, the reality is that every older adult should have one. Estate planning is not just about money either. Your loved one might have heirlooms, property, or larger articles, like furniture or antiques, that they want to distribute. Information from the IRS offers a detailed look into how many seniors are participating in estate planning.
The guidance of a Richmond-area estate planning attorney is intended to ensure that your older adult's assets are distributed according to their wishes with as little fuss as possible. Without a will, state laws and local courts will make many of the decisions about your senior's possessions, and that can cause undue stress for the family and might not reflect their desires.
What are the reasons a senior in Richmond might leave an inheritance for their family?
Creating a last will and testament is about more than simply covering expenses. For many older adults, leaving an inheritance is one last way to show love to their family. They can take comfort in the knowledge that their relatives will be taken care of and have a way to remember them. This can be particularly relevant for gifts that are not financial in nature.
With a Richmond estate planning attorney, your older adult will have the chance to think about their affairs in detail and make decisions that have an impact on the whole family. finding estate planning services in Richmond, Petersburg, or another nearby city also pushes these conversations to the front burner. Talking about a will at a time when your loved one is physically and cognitively well avoids the need to make these decisions in a rushed environment at an inopportune time.
How to choose the best estate planning attorney in Richmond
As you look for a Richmond estate planning attorney, it is important to find someone who fits your older adult's budget and who treats them with the dignity they deserve. Once you find options that fit your senior's budget, ask each prospective estate planning attorney in the Richmond area for references. It is also important to learn more about a candidate's experience with areas of law like wills and advance healthcare directives. It is vital that these documents be drawn up carefully and accurately to reduce future confusion and hassle.
Finding an attorney who has a good relationship with your older adult while also being affordable and effective in their work can seem like a difficult task. We want to make that process easier, and our comprehensive guide to choosing an estate planning attorney can help. It includes guidance about how to search for the right attorney and some of the criteria you should consider.
Estate planning solutions for Richmond seniors
An estate planning lawyer in Richmond or another nearby city can help your loved one feel comfortable as they approach the end of their life. Knowing that their affairs are in order and that their wishes are recorded can free your older adult to enjoy time with loved ones without being concerned about their wishes being carried out. The free listings and guides Seasons put together can support you as you search.