Find more resources in your city!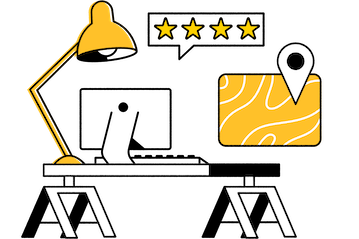 Start Exploring
Should your business be here?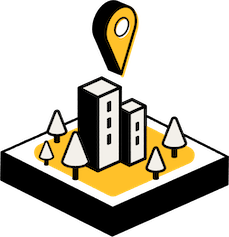 Add your business
How to choose the best estate planning attorney in Raleigh-Durham
The first step in finding a Raleigh-Durham estate planning attorney is looking through listings and choosing prospective fits. When you call the various options, be sure to ask if they have experience with estates similar to the one you need assistance with and if they can provide relevant referrals. Anyone who has no similar experience or who is unwilling to provide referrals should be moved to the bottom of your list of possibilities.
Another important consideration when choosing an estate planning lawyer in Raleigh-Durham is how comfortable your loved one and other family members feel with them. This is a person you will be working closely with on a topic that is challenging for most people and if there is a personality clash it can become more pronounced as stress increases.
Finally, ask about rates for specific services to ensure they are within your desired budget.
Facts and trends in Raleigh-Durham estate planning
How many seniors in Raleigh-Durham are participating in estate planning?
While we don't know the exact number of people working with an estate planning attorney in Durham, we do know how many people filed a trust in the state based on data provided by the IRS. Below you can see the exact breakdown of how many people in the state filed for simple or complex trusts in 2014.
| Number of Returns Filed for Complex Trust | Number of Returns filed for Simple Trust |
| --- | --- |
| 29,150 | 12,318 |
According to the Census Bureau, the number of individuals over the age of 65 in North Carolina is about 1.7 million, which means only a tiny fraction of seniors have created documents to provide instructions for their estate upon their death. If your loved one has been putting this task off, working with a Raleigh estate planning attorney might give them the confidence to get started.
What are the main reasons that Raleigh-Durham seniors don't have a will or a living trust?
The most common reason people don't have a living trust or will is that they simply haven't gotten around to it. By helping your loved one locate estate planning services in Durham, narrow down their choices, and make an appointment you can help them get over a major roadblock in planning for the future.
Popular Responses for Not Having a Will or Living Trust
I haven't gotten around to it
I don't have enough assets to leave anyone
It is too expensive to set up
I don't know how to get a will or living trust
An estate planning attorney in Raleigh can also help if they're unsure of the process. It's even a good idea for those who think they don't have enough assets to leave anyone or those who are worried it will be too expensive to speak to a Fayetteville estate planning attorney. Often, it's less expensive than people imagine.
What are the benefits of working with an estate planning law firm in Raleigh-Durham?
Even personal items such as jewelry, photo albums, and furniture can cause turmoil in families once a loved one is gone if their wishes about distribution were unknown. Working with a Raleigh-Durham estate planning attorney reduces the chance of family members finding themselves arguing over details when they should be focused on supporting one another and celebrating the life of the loved one they've lost.
Estate planning services in Raleigh-Durham give seniors the peace of mind that their passing won't cause additional strife within the family and that their wishes for their estate are not only known, but implemented by an impartial third party.
Estate planning solutions for Raleigh-Durham seniors
No one wants to think about the end of their life or the death of someone close to them, but working with a Raleigh-Durham estate planning attorney can provide a sense of pragmatism that many people find reassuring. Check out our reviews of estate planning services in Fayetteville to help find a good match for your loved one today.