Find more resources in your city!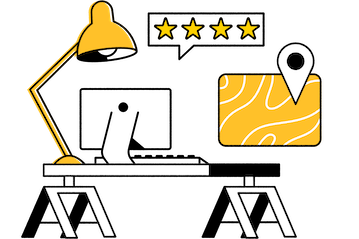 Start Exploring
Should your business be here?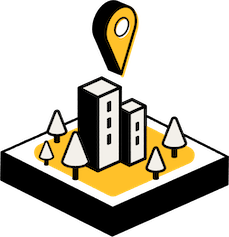 Add your business
How to choose the best estate planning attorney in Pittsburgh
Finding a great attorney begins with considering exactly what your loved one is going to need. For instance, let's say that your loved one has substantial real estate holdings. You'll want a Pittsburgh estate planning attorney who has experience navigating the challenges associated with hard property. You should also consider how much lawyer your loved one can realistically afford. A basic will isn't too expensive to prepare, but more complicated estates can get pricey quickly.
We also recommend asking for referrals or recommendations before choosing a Pittsburgh estate planning attorney. Anybody who cannot provide them should be removed from your shortlist immediately, but a lawyer who had to pay somebody to comply with your request should also be ruled out. The best way to determine the authenticity of a review is to contact the reviewer or their family and see if they say the same things in private that they did in public.
Facts and trends in Pittsburgh estate planning
How many seniors in Pittsburgh are participating in estate planning?
Estate planning can be challenging, so it's no surprise that many seniors put it off for as long as possible. Sadly, this also means that your loved one may not prepare a will until it is too late. The following statistics reveal how many people in Pennsylvania filed for some kind of trust in 2014:
| Number of Returns Filed for Complex Trust | Number of Returns filed for Simple Trust |
| --- | --- |
| 63,558 | 37,272 |
There were a lot more simple trusts filed in Pennsylvania than most other states, but the important thing is that seniors have something on file by the time their case reaches probate court. If you aren't sure if your loved one has a will, an estate planning attorney in Pittsburgh can ensure that they are taking it seriously.
What do seniors in Pittsburgh name as the most important benefits of having one's affairs in order?
Getting your loved one's affairs in order makes it easier to distribute their assets when the time comes, but the senior in your life will see benefits as well. In fact, the benefits for your loved one may be more important than practical considerations. A recent survey by Age Wave/Merrill sheds some valuable insight into why seniors may prioritize estate planning:
There is no wrong reason for your loved one to start estate planning, so any of these are fine. If your loved one hints at an interest in any of these reasons or something else entirely, take the opportunity to use Seasons to find a qualified estate planning lawyer in Pittsburgh.
What are the benefits of working with an estate planning law firm in Pittsburgh?
Estate planning services in Pittsburgh allow your loved one to choose how their assets are bequeathed to their heirs. If they'd like to make a final donation to a worthy cause, an attorney can ensure that it happens. If they wish to give something to a family member that others have written off, a lawyer can ensure that their wish survives any legal challenges. Your loved one may also rest easier knowing that their final wishes are known. Wills can always be amended if your loved one changes their mind or circumstances change, so their first draft doesn't have to be the end of the discussion.
Estate planning solutions for Pittsburgh seniors
We know that talking about estate planning can be tough, especially if you and your loved one don't have a history of discussing finances. Still, finding a good lawyer to help them out will be an excellent use of your time. Our resources are here to help if you need them.