Find more resources in your city!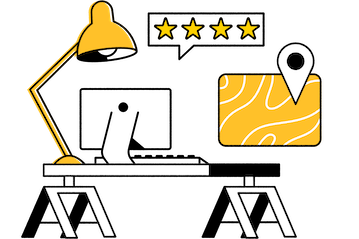 Start Exploring
Should your business be here?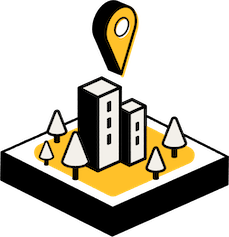 Add your business
How to choose the best estate planning attorney in Piedmont Triad
Choosing the right estate planning lawyer in High Point begins with making a list of everything that your loved one will need. You're probably not working with an unlimited budget, so find someone that your loved one will be able to work with as-needed for the foreseeable future. Likewise, look for experience with the particular type of estate that your loved one will leave behind. There are governmental regulations on specific types of assets, and you don't want your loved one's wishes to run afoul of them.
An estate planning lawyer in Greensboro isn't worth considering if they cannot produce a list of references on-demand, nor should you consider any candidate that buys favorable reviews to make themselves look better. The best way to get a feel for a prospective estate planning attorney in the Piedmont Triad is to speak with current clients and the families of past clients. If they give the go-ahead, you can trust that you've found a great Winston-Salem estate-planning lawyer.
Facts and trends in Piedmont Triad estate planning
How many seniors in Piedmont Triad are participating in estate planning?
Most people agree that estate planning is valuable but come up with a plethora of reasons to avoid doing it. Unfortunately, this leads to a lot of seniors who haven't documented their final wishes. The following table uses IRS statistics to examine how many people in North Carolina filed for trust in 2014:
| Number of Returns Filed for Complex Trust | Number of Returns filed for Simple Trust |
| --- | --- |
| 29,150 | 12,318 |
These numbers aren't bad compared to the national average, but they still mean that a lot of estates are being thrown to the local courts. Your loved one would probably prefer to decide what happens to their assets for themselves, so use our no-cost resources to find a qualified Piedmont Triad estate planning attorney today.
When might a senior in Piedmont Triad plan to give their money away?
Older adults understand that they can't take their money with them but differ in when they would like to give it up. Most want to give some of it away while they're still alive, presumably so that they can see the happiness it brings to their loved ones. The following statistics from an Age Wave/Merrill study provide more information:
There is no right answer to this question save what your loved one would like to do. An estate planning lawyer in Winston-Salem can spell out your loved one's options and help them decide how they wish to distribute their assets. If you aren't sure where to find a Piedmont Triad estate planning attorney, we can help.
What are the benefits of working with an estate planning law firm in Piedmont Triad?
An estate planning lawyer in the Piedmont Triad can ensure that your loved one will be able to choose their heirs in a way that holds up in probate court. If they wish to make one final donation to a favorite charitable cause or organization, they can do so. If they want to leave something to their best friend's children, they could do that too. Many seniors also get peace of mind from estate planning services in Greensboro because they no longer need to worry about their family fighting over their estate. A High Point estate planning attorney can even help revise their wishes should they ever change their mind.
Estate planning solutions for Piedmont Triad seniors
It's understandable if you don't want to be involved in writing your loved one's will, but somebody has to do it. Seasons makes it quick and convenient to connect with a Piedmont Triad estate planning attorney who can give your loved one control over what happens to their worldly assets.