Find more resources in your city!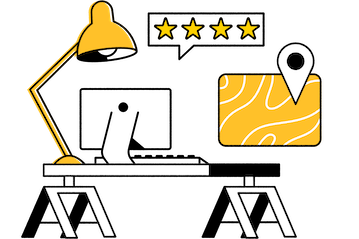 Start Exploring
Should your business be here?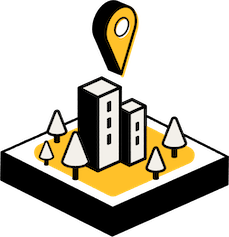 Add your business
How to choose the best estate planning attorney in Phoenix
When choosing estate planning services in Phoenix, you need to keep a number of factors in mind. Your estate planning attorney will likely become closely involved with your family's affairs, so it's important to choose someone you can trust. Remember, you'll likely establish a working relationship with your attorney over many years. You may develop an estate plan in the next few months, but you'll meet your Phoenix estate planning attorney once again after your senior loved one passes away, as this is when your estate plan actually goes into action. Because of these factors, you might want to schedule an in-person consultation with potential attorneys to get a sense of their personalities and philosophies. Of course, you can definitely narrow down the potential shortlist by browsing our listings on Seasons. These listings provide important information, such as an attorney's experience, qualifications, and education. Ideally, you should work with an attorney who focuses primarily on estate planning with a few decades of experience under their belt.
Facts and trends in Phoenix estate planning
How many seniors in Phoenix are participating in estate planning?
The truth is that many seniors procrastinate and fail to establish a proper estate plan. Unfortunately, by the time it becomes clear that they need an estate plan, it's usually too late. IRS statistics from 2014 show that although there are over 2.5 million people over the age of 50 in the Copper State, very few have filed returns for trusts.
| Number of Returns Filed for Complex Trust | Number of Returns filed for Simple Trust |
| --- | --- |
| 21,839 | 13,262 |
According to the statistics, only about 22,000 people in Arizona had filed returns for complex trusts in 2014. That number was even lower for those who had filed returns for simple trusts. Although trusts are not mandatory for those creating estate plans, these numbers indicate that many seniors in Arizona do not take estate planning as seriously as they should.
What are the reasons a senior in Phoenix might leave an inheritance for their family?
For seniors who do take this process seriously, their main concern is usually providing for their children. That being said, seniors can have drastically different priorities when leaving money or assets behind for their loved ones. Choosing the right Phoenix estate planning attorney is crucial if you want to address your senior's unique priorities.
For example, roughly half of seniors want to leave money to their children simply because they believe it is the right thing to do, according to a recent poll. Another large portion of seniors are primarily concerned about helping their children cover funeral expenses and other end-of-life costs. A similar portion believes that inheritance is important because it provides the family with a sense of security.
What are the benefits of working with an estate planning law firm in Phoenix?
When working with a Phoenix estate planning attorney, you can handle these financial matters in a variety of ways. A living trust allows a senior to control inheritance funds while they are still alive. This can be a rewarding experience for both seniors and their beneficiaries. Trusts also provide seniors with a wide variety of additional options. For example, a senior can instruct the trustee to only hand over a child's inheritance under certain circumstances. For example, Billy might only receive his share of the money after he finishes his medical degree at the University of Arizona. In short, one of the key benefits of working with an estate planning attorney is the level of control your senior will have over these financial matters.
Estate planning solutions for Phoenix seniors
Thinking about what will happen after your senior passes away is never easy. But it's important to remember that you're not alone. Numerous legal professionals are waiting to assist you as you tackle this difficult process, and connecting with a qualified estate planning lawyer in Phoenix is as easy as browsing Seasons.