Find more resources in your city!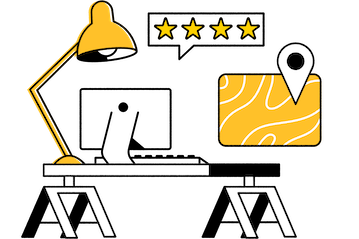 Start Exploring
Should your business be here?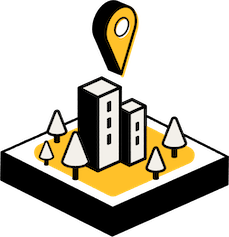 Add your business
How to choose the best estate planning attorney in New Orleans
It's important to consider everything about an estate planning attorney in New Orleans before you choose them to represent your loved one. Cost is an important consideration as your loved one will need access to their attorney whenever they want to adjust their final wishes. Likewise, you need to look for the specific skills your loved one requires. A basic will is good enough for many estates, but more complicated assets command more specialized skills.
We also advise you to ask for referrals before choosing a New Orleans estate planning attorney since anyone who cannot produce them probably isn't very good. Some attorneys purchase recommendations though, so be wary of trusting everything you read. Finally, try to arrange a meeting between your loved one and their potential lawyer to ensure that they have strong chemistry. Estate planning can be a difficult subject, so somebody who can lighten the mood is preferred.
Facts and trends in New Orleans estate planning
How many seniors in New Orleans are participating in estate planning?
Few people doubt the importance of estate planning, and yet many people put it off for as long as they possibly can. Worse, some never get around to it and force the courts to distribute their assets. The IRS statistics below reveal how many people in Louisiana filed some sort of trust in 2014:
| Number of Returns Filed for Complex Trust | Number of Returns filed for Simple Trust |
| --- | --- |
| 10,562 | 4,295 |
Louisiana has a relatively low number of trusts filed, making it even more important to set your loved one up with a qualified estate planning lawyer in New Orleans. If you aren't positive about where to begin, we can help you consider your options and find a great fit for your loved one's needs.
How many seniors in New Orleans are participating in estate planning?
You might be wondering how many seniors have a will prepared, and it's a good question. Power of attorney is another thing that many seniors put off setting up. The following statistics from the AARP reveal how many seniors in two separate age brackets had wills or a power of attorney in 2017:
Adults Age 72 or Older With a Will
Adults Age 53-71 With a Will
Adults 72 or Older With Power of Attorney in Place
If you don't know if the senior in your life has a will or power of attorney, there's nothing wrong with asking your loved one about it. If you don't like their answer, we invite you to use our resources to find a New Orleans estate planning attorney to help your loved one get on track.
What are the benefits of working with an estate planning law firm in New Orleans?
While the primary benefit of engaging a New Orleans estate planning attorney is to allow your loved one to select who receives what when they pass away, it offers other benefits as well. For example, an attorney could help your loved one give a sizable gift to their alma mater or leave some money for a favorite charitable cause. Many people also feel relieved when their final wishes are documented, especially if they think that their heirs might fight over their inheritances. A lawyer can help your loved one amend their wishes at any time, so the first draft doesn't have to be the final answer.
Estate planning solutions for New Orleans seniors
New Orleans might be nicknamed "The Big Easy," but nothing is easy about estate planning. Still, your loved one can and should do it with the assistance of a professional lawyer. If you don't know where to begin, Seasons and our free resources are always available to help you out.