Find more resources in your city!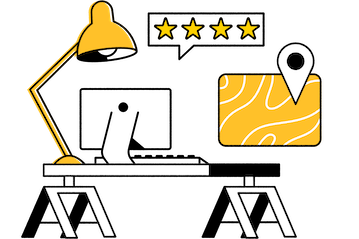 Start Exploring
Should your business be here?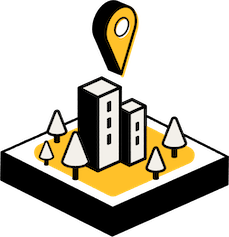 Add your business
How to choose the best estate planning attorney in Milwaukee
You may have a number of priorities in mind when selecting estate planning services in Milwaukee. Since the majority of people seeking estate planning services don't have a legal background, it can be difficult to make sense of things like Juris Doctor degrees, law schools, practice areas, and past cases. Seasons makes it easy to assess your options with clear, easy-to-understand information on each listing.
Once you've narrowed down your options to just a few candidates, you might want to schedule in-person consultations with prospective attorneys. This gives you the chance to sit down with them, look them in the eye, and get a sense of their personalities. Remember, you will likely be seeing your chosen Milwaukee estate planning attorney extensively, so it's important to select someone you feel you can work with. After your senior loved one passes away, you will see your attorney once again as the estate is divided among beneficiaries.
Facts and trends in Milwaukee estate planning
How many seniors in Milwaukee are participating in estate planning?
Wisconsin might not be the most heavily-populated state in the nation, but there are a considerable number of seniors living in the Badger State. Unfortunately, many of these seniors leave estate planning until the last minute, and many end up passing away without wills, advanced directives, or trusts. This can put a considerable strain on their families.
| Number of Returns Filed for Complex Trust | Number of Returns filed for Simple Trust |
| --- | --- |
| 25,061 | 8,764 |
According to IRS statistics published in 2014, only about 25,000 people had filed returns for complex trusts in Wisconsin during this time. In addition, only about 8,700 people had filed returns for simple trusts during that period. While not all seniors need to establish trusts, these numbers show that too few individuals are taking estate planning seriously in Wisconsin.
How many people aged 55+ have the "essentials" when it comes to estate planning in Milwaukee?
At the bare minimum, seniors need to work with a Milwaukee estate planning attorney to draft a will. However, according to a recent survey, only around half of individuals above the age of 55 have taken this basic step. An advance healthcare directive is also considered to be an essential part of a solid estate plan, but even fewer seniors have taken this step.
Wills are considered essential because they prevent a senior's wealth from going through the intestate process. This is when the government steps in and controls how an estate is divided. Since there is no will to follow, the government follows a pre-set formula. In the worst-case scenario, assets may be distributed to estranged family members or those who did not have a good relationship with the senior during their lifetime.
What are the benefits of working with an estate planning law firm in Milwaukee?
In addition to avoiding the intestate process, a Milwaukee estate planning attorney can help seniors and families with a range of other important tasks. You can take a considerate approach with certain assets, ensuring that sentimental items fall into the hands of those who value them most. You can also work with an attorney to avoid considerable tax burdens, ensuring that more funds stay within the family instead of going into the government coffers. An attorney can help you establish a trust, which can put conditions on when and how family members can inherit funds.
Estate planning solutions for Milwaukee seniors
Sometimes, you just have to put your foot down and encourage your senior to take estate planning seriously. Broaching this topic can be tricky, but there's no sense in putting it off. Fortunately, Seasons allows you to connect with an estate planning lawyer in Milwaukee who can help you handle this situation in an efficient, dignified manner.