Find more resources in your city!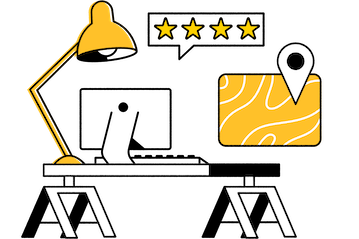 Start Exploring
Should your business be here?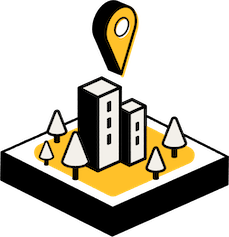 Add your business
How to choose the best estate planning attorney in Miami
There are several factors you should take into account when selecting estate planning services in Miami. As you browse the listings on Seasons, pay close attention to the qualifications of various attorneys. What kinds of degrees do they hold? Which law school did they graduate from? In addition, you should consider how many years the law firm has been in operation. If a firm has a solid track record and many decades under its belt, this is usually a good sign. However, a firm that has been around for many years may not necessarily have adequate experience in the field of estate planning. Some attorneys offer estate planning services as something of an afterthought while focusing primarily on other practice areas, such as criminal defense or personal injury. Once you've browsed the listings in Miami and narrowed down your shortlist, you might want to schedule consultations with your candidates in order to get a better sense of their personalities.
Facts and trends in Miami estate planning
How many seniors in Miami are participating in estate planning?
Florida is an attractive location for seniors who wish to retire, and the statistics clearly highlight this fact. In fact, Florida is second only to California in terms of its total senior population. A staggering 8.6 million people are above the age of 50 in Florida. But are enough of them taking estate planning seriously?
| Number of Returns Filed for Complex Trust | Number of Returns filed for Simple Trust |
| --- | --- |
| 83,935 | 47,314 |
According to recent statistics published by the IRS, about 84,000 people in Florida have filed returns for complex trusts. About 47,000 additional individuals have filed returns for simple trusts. This means that millions of people are approaching their twilight years in Florida without establishing using trusts and other estate planning tools to protect the financial security of their families.
What do seniors in Miami name as the most important benefits of having one's affairs in order?
Seniors may have a range of priorities when working with a Miami estate planning attorney. According to a recent poll, the majority of people are concerned primarily about the well-being of their loved ones. This makes sense, as seniors can significantly reduce tax burdens for their families with the right estate planning strategies.
Of course, there are many other reasons to establish a will with the help of a Miami estate planning attorney. This legal document also gives seniors considerable control over important medical decisions, even when they become incapacitated. For example, a do-not-resuscitate order can give seniors the independence to end their lives in a dignified manner and on their own terms.
What are the benefits of working with an estate planning law firm in Miami?
Working with a Miami estate planning attorney can provide families with a number of important benefits. There may be certain items or assets in the estate that have more value to certain family members. For example, a grandson might have fond memories of using a senior's fishing boat. In contrast, the fishing boat may have very little value to a family member who does not have that same emotional connection. If seniors pass away without taking these matters into account, sentimental assets may simply be sold, with the resulting funds being divided equally among family members. In short, the estate planning process gives seniors the necessary control to address important matters such as these.
Estate planning solutions for Miami seniors
Although estate planning deals with subjects related to death, it can actually be a very rewarding process. Putting one's affairs in order provides seniors with a sense of accomplishment, and it means that there is less uncertainty and anxiety going forward. Finding a suitable estate planning lawyer in Miami is easy with Seasons, so start browsing today.