Find more resources in your city!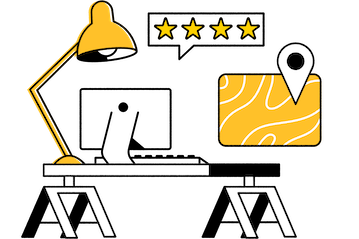 Start Exploring
Should your business be here?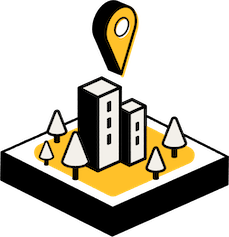 Add your business
How many seniors in Lubbock and the state as a whole are participating in estate planning?
Estate planning is a surefire way for your senior to have their final wishes honored. One aspect of estate planning that many people choose is creating a trust, which is a legal arrangement used to direct the use and disposition of assets based on the owner's desires. While trusts are popular estate planning tools, not everyone uses them. Here is a look at the number of trust documents filed in Texas:
The number of seniors aged 65 and older is slightly more 3.75 million in Texas, which means not enough older adults are taking the steps necessary to plan their estates. To avoid the heartbreak family members experience with having to lose their loved one and also determine how to distribute their assets, it's good to find a qualified estate planning lawyer in Lubbock as soon as possible.
When might a senior in Lubbock plan to give their money away?
Many older adults casually think about the people they would like to give specific possessions to. For instance, someone might want to make sure that their favorite niece receives their car after passing on. But how do seniors feel about giving away cash? The following data from Bank of America highlights the views seniors have about parting with their money:
One of the first steps of successful estate planning is knowing how money and other possessions should be distributed. This decision should be left entirely to the person planning their estate. Working with a Lubbock estate planning attorney can help them decide whether they want to begin setting money aside for loved ones to give away while alive and how they would like everything else to be managed after they've passed away.
How to choose the best estate planning attorney in Lubbock
Getting a clear idea of your senior's estate planning goals can help direct you to the right estate planning services in Lubbock. Your elderly loved one might want to create advanced directs to address medical decisions they'd like made on their behalf if they are comatose or otherwise incapacitated. Or they could desire a last will and testament. Whether they want a durable power of attorney or a generation-skipping trust, it's important to find a skilled Lubbock estate planning attorney who has expertise in these areas.
You can begin your search for the right attorney by asking people you trust for recommendations and also checking online for law firms with great reviews. Another option is using the attorney finder feature on the National Academy of Elder Law Attorneys website. It's important to confirm that the attorneys you're considering have a wealth of experience in estate planning. Lawyers should also be eager to hand over references if you ask for them.
Gain even more insight into finding a skilled attorney by consulting our comprehensive guide to choosing an estate planning attorney.
Estate planning solutions for Lubbock seniors
Now is the time to look for an estate planning attorney in Lubbock who can address any of your senior's concerns and ultimately create an estate plan that respects their final wishes. Taking part in this process can give both your older loved one and family members tremendous comfort. We take pride in offering a space for finding the right lawyer for your senior. Explore our unbiased listings to begin your search today.