Find more resources in your city!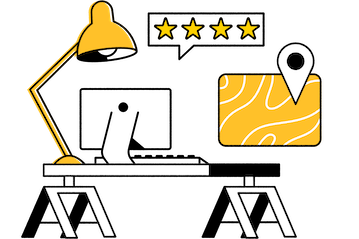 Start Exploring
Should your business be here?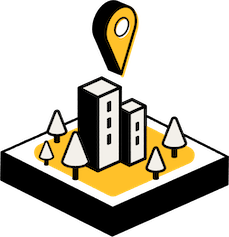 Add your business
How to choose the best estate planning attorney in Louisville
Choosing the right Louisville estate planning attorney is important if you care about your senior's unique needs. Seasons gives you the ability to browse a number of listings for attorneys near you. These listings provide you with detailed information, including an attorney's qualifications, education, and experience. These are all important factors to consider. After all, you probably don't want to work with an attorney who has never handled someone's estate before. You might also have reservations about working with an attorney who focuses primarily on a different practice area, such as criminal defense or personal injury. Ideally, you should work with an attorney who advertises estate planning as one of their main practice areas, and one who has helped numerous seniors in Louisville throughout the years.
Of course, you can never truly determine whether an attorney is a good fit until you meet with them face-to-face. After you've narrowed down your options to a shortlist, consider scheduling consultations with prospective attorneys before making your final decision.
Facts and trends in Louisville estate planning
How many seniors in Louisville are participating in estate planning?
A relatively small number of seniors in Louisville are participating in estate planning. According to recent IRS statistics, only about 13,000 individuals had filed returns for complex trusts in Kentucky back in 2014. During the same period, only about 6,000 individuals had filed returns for simple trusts. So why are so few seniors taking these legal matters seriously?
| Number of Returns Filed for Complex Trust | Number of Returns filed for Simple Trust |
| --- | --- |
| 12,773 | 5,913 |
Trusts are popular among the wealthy, and they are more expensive compared to wills. This may explain why so few returns for trusts are being filed in Kentucky. However, a trust may be more affordable than you think. Your senior might not have a lot of disposable income, but they may be sitting on considerable assets, such as a multi-million-dollar residence they originally purchased decades ago for less than a hundred thousand dollars.
When might a senior in Louisville plan to give their money away?
Many seniors want to give their money while they're still alive. According to a recent poll, a whopping 65% of seniors want to see at least some of their money being passed to beneficiaries while they're still alive to witness it. About 8% of seniors say that they want to give away all their money while they're still alive.
One of the best ways for seniors to give away money while they're still alive is through the use of a living trust. As the name implies, this estate planning tool allows seniors to control the funds in the trust while they are still alive. This can be a rewarding experience for both seniors and their beneficiaries, and a Louisville estate planning attorney can certainly help with this.
What are the benefits of working with an estate planning law firm in Louisville?
At the end of the day, the benefits of working with a Louisville estate planning attorney can be divided into two main categories: control and peace of mind. A clear, effective estate plan gives seniors the opportunity to exert control over important matters. Some assets might not be worth much money, but they might have enormous sentimental value. Seniors can choose who receives these sentimental assets, making sure that they end up in the hands of those who genuinely appreciate them. Handling the estate plan in this considerate manner can be a touching experience. Peace of mind is self-explanatory, and it allows families to enjoy those precious twilight years with their senior loved ones without uncertainty or anxiety.
Estate planning solutions for Louisville seniors
At Seasons, we know that estate planning can be a difficult topic for many families. But if you work with a qualified, considerate estate planning lawyer in Louisville, you might just find that the estate planning process is more rewarding and touching than you expected. Book your consultation with an experienced attorney today.