Find more resources in your city!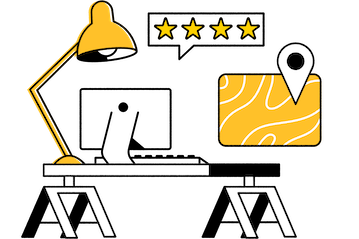 Start Exploring
Should your business be here?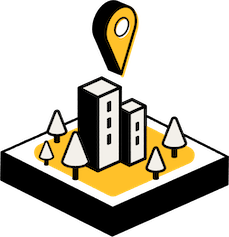 Add your business
How to choose the best estate planning attorney in Los Angeles
During your search for a qualified estate planning lawyer in Los Angeles, you'll need to consider your loved one's individual needs. They may already have an attorney; however, it's important to work with an estate planning attorney in Los Angeles who has a solid understanding of estate planning. When you've chosen your top options, you can start finding ways to eliminate those who can't meet your aging relative's requirements. Are they apprehensive about providing references? You can cut them from your list immediately. Ask questions about their experience in composing trusts, planning wills for a complex estate, and more.
Price is an important component in arranging for your loved one to work with an estate planning lawyer. Forbes reported that, while simple wills can cost around $100, the price will reflect the complexity of a senior's estate. Further, you'll want to find a professional who can build an easy-going relationship with your loved one, as they will be collaborating on an ongoing basis.
Facts and trends in Los Angeles estate planning
How many seniors in Los Angeles are participating in estate planning?
Without a will in place, big decisions will be made according to state laws and local authorities. Often, this means your loved one's final requests will not be met. In 2014, the IRS conducted a study to determine the number of people in California who had filed simple and complex trust documents:
| Number of Returns Filed for Complex Trust | Number of Returns filed for Simple Trust |
| --- | --- |
| 147,301 | 113,850 |
In California, over 3 million citizens are over the age of 65; however, only a slim percentage of the population have taken on this important task in preparation for their future. Seasons is devoted to correcting this issue by helping families find a reliable Los Angeles estate planning attorney who has the abilities necessary to help your loved one draft their will.
What are the reasons a senior in Los Angeles might leave an inheritance for their family?
There are many reasons why someone may choose to leave behind an inheritance for their children, which is why it's important to have a legal document to outline precisely what one wishes to have done with their belongings and finances after they pass. There are many reasons why someone may choose to leave behind an inheritance for their children. According to Age Wave/Merrill, below are some of the most common reasons for leaving an inheritance.
A majority of people who responded to the study said they left their families money because they believed it to be the right thing to do, though many are also wanting to cover end-of-life expenses and pass on financial security. Regardless of the reasons, a will can ensure that your loved one's wishes are fulfilled.
What are the benefits of working with an estate planning law firm in Los Angeles?
There are a wealth of benefits that come with collaborating with an L. A. estate planning attorney. For one thing, your aging loved one will be able to decide how they wish to have their affairs handled upon their death. They can arrange for trust funds for younger family members, as well as make gifts and donations to causes that matter to them. A will can negate disagreements that can arise following the death of a loved one. In addition, it can speed up the process so that family members can receive their bequest quickly. Should your loved one want to change anything about their will, they can speak with their Los Angeles estate planning attorney at any point.
Estate planning solutions for Los Angeles seniors
As our loved ones age, it becomes increasingly clear that life is precious and can end at any time. You can trust Seasons to bring peace of mind to your loved one, yourself, and your family by using our free listings to explore estate planning services in Los Angeles and find a good match for the senior in your life.