Find more resources in your city!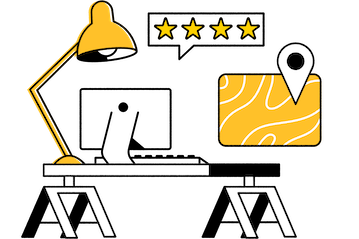 Start Exploring
Should your business be here?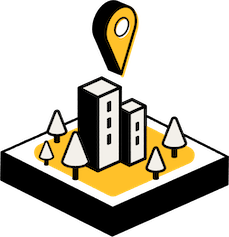 Add your business
How many seniors in Lafayette and the state as a whole are participating in estate planning?
The vast majority of American seniors understand the theoretical advantages of estate planning but procrastinate because they are afraid to think about death or feel that they don't have enough money for a will to be worth the expense. Family members may not be much help since they are reluctant to think about life after a beloved senior passes away. The following statistics reveal how many Louisiana residents filed some type of trust in 2014:
The type of trust matters less than making sure your elder loved one gets to dictate their legacy and receives only the end-of-life care they desire. A Lafayette estate planning attorney can help the senior in your life put their affairs in order and make their decisions public so that there can be no question about what they want.
Do adult children in Lafayette have any worries about their parents' estate?
Preparing a will is one thing, but it doesn't mean anything if family members can question its integrity or don't even realize it exists. Brookdale News recently conducted a video survey of adult children, and the results indicate that many have no idea if their parents have wills or what they say:
If you know your elderly loved one's Lafayette estate planning attorney, you'll know that they've prepared a will with expert guidance. You'll also know where it is and how to access it. That means that your senior will have control over their legacy instead of disgruntled family members or local judges who never met them.
How to choose the best estate planning attorney in Lafayette
The best estate planning services in Lafayette vary on a case-by-case basis, but there are a few things that are always worth looking for. First, any lawyer you're considering should be licensed to practice law in Louisiana. They should also have experience working with the specific types of assets in your older loved one's estate, especially precious metals like gold and silver or rare collectibles that the average person may not know what to do with. Referrals and reviews can be a helpful resource as well but consider whether the source is trustworthy. Most importantly, the best estate planning attorney in Lafayette for your senior is one they can afford whenever they wish to make changes.
You can and should interview potential lawyers with your older loved one to make sure you're satisfied with the level of service they provide. Our comprehensive guide to choosing an estate planning lawyer provides more info on how to do so.
Estate planning solutions for Lafayette seniors
Thinking about a senior's mortality can be frightening, sad, and uncomfortable for everyone involved, but it's necessary if you want your senior to have control over their end-of-life care and how their assets are distributed. A professional estate planning lawyer in Lafayette can help make the process a little bit easier, and Seasons is proud to provide free resources to help older adults and their families find the legal counsel they need.