Find more resources in your city!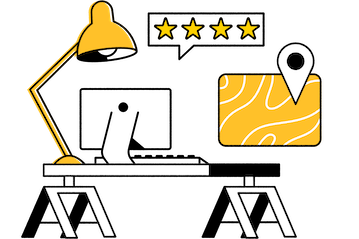 Start Exploring
Should your business be here?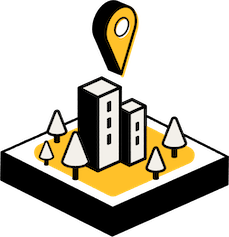 Add your business
How to choose the best estate planning attorney in Kansas City
Our resources are a great way to start looking for a Kansas City estate planning attorney. One of the first things you should look for is expertise in the specific areas of estate planning that your loved one needs. For example, virtual assets like cryptocurrencies require specialized skills to transfer to others. You should also think about price early on in the process so that your loved one can contact their estate planning attorney in Kansas City whenever they have a question without worrying about the cost.
Any prospective attorney who cannot provide a list of referrals upon request is probably not the person you're looking for. At the same time, some lawyers pay for favorable reviews that should not be trusted. The best way to get a feel for what it's like to work with a given Kansas City estate planning attorney is to talk with the families of past clients and see how well they were served.
Facts and trends in Kansas City estate planning
How many seniors in Kansas City are participating in estate planning?
Most people agree with the theoretical importance of estate planning but invent creative ways to get out of doing it themselves. The result is a lot of people who haven't made their wishes known. The following statistics from the Internal Revenue Service reveal how many people in Missouri filed trust in 2014:
| Number of Returns Filed for Complex Trust | Number of Returns filed for Simple Trust |
| --- | --- |
| 123,725 | 15,191 |
If your loved one fails to leave behind a will, state law and local courts will distribute their assets in a manner that may not suit their wishes. You do not want that to happen, so please use our free resources to locate a certified Kansas City estate planning attorney today.
Do adult children in Kansas City have any worries about their parents' estate?
Society has placed a stigma on wills that makes it a taboo subject in everyday conversation. As a result, many adult children don't know if their loved one has a will or what it says if they do, inviting conflict in probate court. The Brookdale Senior Living Poll provides additional insight:
If you don't want to play an active role in your loved one's estate planning, that's completely fine. You can use our resources to find a qualified lawyer to hash out the details with your loved one so that you can focus on enjoying your remaining time together. Your loved one would probably like that too.
What are the benefits of working with an estate planning law firm in Kansas City?
The primary benefit of estate planning services in Kansas City is to ensure that your loved one gets to choose who receives their assets after they pass away, even if something is earmarked for an unpopular heir, an educational institution, or a charitable organization. Many seniors also enjoy the peace of mind they get from knowing that their final wishes are prepared, especially if they feel that family members may squabble over their estate otherwise. A lawyer can amend your loved one's wishes for the rest of their life, so your loved one doesn't need to lock in a "final answer" to get started either.
Estate planning solutions for Kansas City seniors
Estate planning is an emotional topic that can be difficult to come to grips with, and you don't have to do it alone. Seasons offers unbiased listings to help you find a qualified lawyer to help your loved one navigate every aspect of the estate planning process. Please use them well.