Find more resources in your city!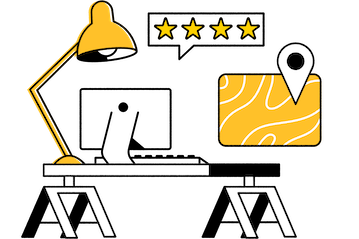 Start Exploring
Should your business be here?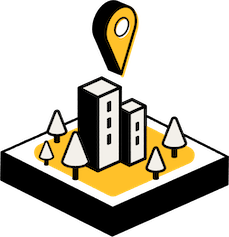 Add your business
How to choose the best estate planning attorney in Houston
Because the estate planning process is filled with important decisions, it's crucial to choose carefully when selecting estate planning services in Houston. You should feel like you can trust your estate planning attorney, as they will play a vital role in handling the family estate after your senior passes away. Because of this long-term commitment, you need to choose someone you can see yourself working with for years to come. An in-person consultation allows you to get a better sense of their personality, and this might be a good option after you have narrowed down your shortlist to just a few potential attorneys. These consultations are often free of charge.
In addition, you should also consider an attorney's experience, education, and qualifications. Make sure you're working with a Houston estate planning attorney who has worked with seniors before in the past. If you have friends who also have aging loved ones, you might want to ask them for recommendations.
Facts and trends in Houston estate planning
How many seniors in Houston are participating in estate planning?
Many seniors in Houston take estate planning seriously. According to recent IRS statistics, over 127,000 individuals had filed returns for complex trusts in 2014. Approximately 30,000 individuals had also filed returns for simple trusts at this time. While these numbers might sound considerable, you have to remember that there are well over 3.5 million seniors currently living in Texas.
| Number of Returns Filed for Complex Trust | Number of Returns filed for Simple Trust |
| --- | --- |
| 127,087 | 30,074 |
This means that there are a considerable number of seniors who are not filing trusts in Texas. Many others may be reluctant to approach the estate planning process at all, and this may be due to simple procrastination or socio-economic factors. It's important to remember that estate planning is available for everyone, whether they are rich or poor.
How many seniors in Houston are participating in estate planning?
According to a 2017 study by AARP, the majority of seniors have a will or a power of attorney in place. However, those between the ages of 53 and 71 are much less likely to establish a will. This means that although many seniors end up drafting wills, a considerable number wait until they have reached a very advanced age.
Adults Age 72 or Older With a Will
Adults Age 53-71 With a Will
Adults 72 or Older With Power of Attorney in Place
If your senior passes away without working with a Houston estate planning attorney, the family can suffer tremendously. Due to the intestate process, this situation will result in the government stepping in and dividing the estate according to a set formula. This means that the family will have no control over who receives various assets.
What are the benefits of working with an estate planning law firm in Houston?
When you work with a Houston estate planning attorney, you can control exactly what happens when the unthinkable occurs. First of all, a living will can help a senior outline how important medical decisions should be handled if they become incapacitated. Secondly, a will controls who receives various assets. An estate planning attorney can also help seniors establish trusts, which is often an effective choice for affluent families. Using this approach, your senior can control exactly when and under what circumstances family members will receive their inheritance. For example, a senior can stipulate that a young beneficiary should receive their inheritance upon graduating from college.
Estate planning solutions for Houston seniors
If you'd like to go over the full range of options for estate planning in Houston, there are plenty of legal professionals waiting to assist you and your senior. Selecting the right estate planning lawyer in Houston is as easy as browsing Seasons. Get started today, and don't procrastinate any longer.