Find more resources in your city!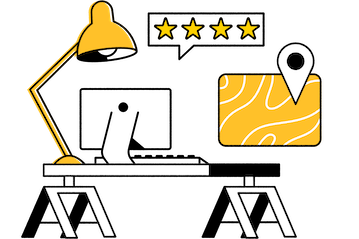 Start Exploring
Should your business be here?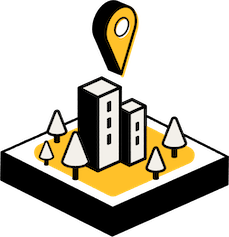 Add your business
How to choose the best estate planning attorney in Harrisburg
While the senior in your life may already have an attorney, it's important to find a professional who is specialized in estate planning services in Lebanon. When exploring your options, be sure to select only those who are more than willing to provide referrals for their services. Ask questions about their specific expertise in trusts and estate planning to ensure that they are ideal for your senior's situation. In addition, find out about where they went to law school and any professional organizations to which they belong, as well as whether they participate in ongoing education in their field to stay up-to-date with the latest information.
Keep your loved one's budget in mind, as there can be a wide variation in the cost for wills and estate planning services in York. Forbes found that basic wills can cost roughly $100 with the price increasing alongside the complexity of the estate. As with any ongoing relationship, be sure that your aging friend or relative can form a solid rapport with their estate planning attorney.
Facts and trends in Harrisburg estate planning
How many seniors in Harrisburg are participating in estate planning?
A last will and testament ensures that your loved one is able to make important decisions about their estate, otherwise, the choice will be left up to the local court and state laws. The chart below indicates the number of people who have filed for complex and simple trust documents in the state of Pennsylvania, according to a report by the IRS in 2014.
| Number of Returns Filed for Complex Trust | Number of Returns filed for Simple Trust |
| --- | --- |
| 63,558 | 37,272 |
In Pennsylvania, the population of seniors over the age of 60 is close to 2.5 million. However, according to the chart, only a small number of seniors have planned for the future. Seasons is determined to bridge the gap by helping families find a Harrisburg estate planning attorney that has the expertise necessary to create a solid plan.
How many people aged 55+ have the "essentials" when it comes to estate planning in Harrisburg?
Planning a will can be a challenging task. Many people don't want to think about the end of their own life and it can bring up a lot of emotions. One has to make difficult decisions about their loved ones. Because of the sentiment behind estate planning, it's common for people to put it off. The below chart indicates the percentage of people over the age of 55 who have the essentials:
An estate planning lawyer in Harrisburg can help your loved one get their affairs in order, whether they need to put together all the necessary documents or only some of them. With guidance from Seasons, you can find a skilled Harrisburg estate planning attorney who can support the senior in your life as they may these complicated decisions.
What are the benefits of working with an estate planning law firm in Harrisburg?
There are many benefits that come with hiring an estate planning attorney in Lebanon. The most important advantage is that the senior in your life will be able to decide how their estate is distributed upon their passing, whether they intend to keep things in the family or make donations to charities they support.
Without a will, many families can experience disagreements as they try to determine what their loved ones would want them to do. A Lancaster estate planning attorney can help seniors navigate these obstacles so their loved ones don't have to worry. With a York estate planning attorney, your aging loved one can make changes to their will at any point, whether they want to add or remove stipulations.
Estate planning solutions for Harrisburg seniors
As our loved ones age, death can be a difficult topic to broach. With Seasons, you can help your loved one find an experienced Harrisburg estate planning attorney who can bring them and your family the peace of mind that comes with a set plan. Start exploring our free listings for an estate planning lawyer in Lancaster today.