Find more resources in your city!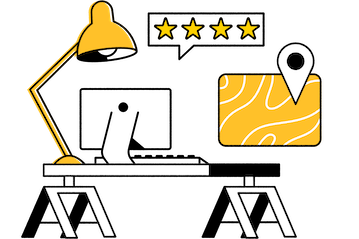 Start Exploring
Should your business be here?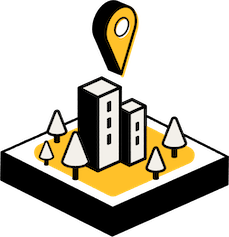 Add your business
How many seniors in Gulfport and the state as a whole are participating in estate planning?
Many seniors choose to create trusts to allocate their wealth upon their death. Trusts can be arranged in many ways and specify exactly how and when assets pass to the beneficiaries. Trusts avoid probate, so beneficiaries may gain access to assets sooner than with wills. The IRS conducted a study to determine how many people filed returns in Mississippi with simple or complex trusts, and the results are below.
If your elderly loved one wants to control their wealth more precisely than they would be able to with a simple will, they should consider filing a trust document with an estate planning lawyer in Gulfport or Biloxi. Trusts that are constructed properly can also protect your senior loved one's legacy in that they can protect their estate from their heirs' creditors or from beneficiaries who are not adept at money management.
What should caregivers in Gulfport know about the prevalence of advanced directives?
An advanced directive is a document that reflects your aging loved one's values and desires for the medical care they receive at the end of their life. They prepare the document with the assistance of family members and/ or with estate planning services in Gulfport or Biloxi and it guides the medical care they receive as they reach the end of their life. Based on a recent study, the percentage of Americans with advanced directives in certain age categories is shown below.
Percentage of Americans with advanced directives
For end-of-life care (under age 65)
For end-of-life care (over age 65)
For end-of-life care (currently in a nursing home)
Even at 81%, there should be more seniors with advanced directives. These documents save a lot of pain and anguish for family members who are otherwise tasked with making decisions without knowing what their elderly loved one would want them to do. Too often, talking about upcoming death is a taboo subject in families, but it is actually a very loving thing for an older adult to let their adult relatives know how they want to be treated near the end of their life.
How to choose the best estate planning attorney in Gulfport
Begin your search by choosing a few of the specialized estate planning attorneys that strike your interest in the listings. Ask each potential attorney for references from similar customers to your older loved one. If they are not willing to provide similar references, you can eliminate them as a possibility. Then explain your senior loved one's unique situation to make sure each Gulfport estate planning attorney has relevant experience so they can understand what your senior needs.
It's also important to make sure the attorney you choose is affordable. You can expect a simple will to cost about $100. The price goes up from there depending on the complexity of your aging loved one's estate. For further information, read our comprehensive guide to choosing an estate planning attorney.
Estate planning solutions for Gulfport seniors
As your loved one ages, it becomes important for them to plan for their final days and for the dispersal of their property upon their death. Though it may be difficult, having the conversation that leads to their hiring a Biloxi or Gulfport estate planning attorney is important for them and for the whole family. Use our listings as a way to begin your search.