Find more resources in your city!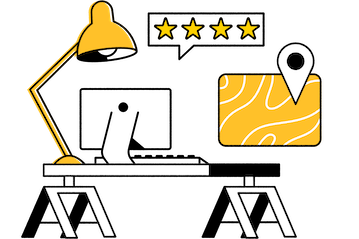 Start Exploring
Should your business be here?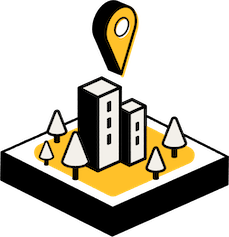 Add your business
How to choose the best estate planning attorney in Greenville
The first step in your search for a Greenville estate planning attorney should be our listing. Then you can narrow your search to include only those who meet your specific needs. Some of the factors to take into consideration are whether or not the attorney can provide references from clients with similar estate planning needs, their rates, scheduling availability, and ongoing services once the initial planning phase has been completed.
An estate planning lawyer in Greenville who is unwilling or unable to provide relevant references, who has limited experience with estates comparable to that of your loved one, or who doesn't offer the type of ongoing support your family would prefer should be immediately disqualified. While this may seem harsh, it is better to look only at those who truly have the potential to meet your needs so you won't waste time or emotional resources with the wrong Greenville estate planning attorney.
Facts and trends in Greenville estate planning
How many seniors in Greenville are participating in estate planning?
According to a recent IRS evaluation, only a fraction of the total number of seniors in the state are working with an estate planning attorney in Asheville or other areas of South Carolina. You can see the exact number of trusts filed in the state in 2014 in the chart below.
| Number of Returns Filed for Complex Trust | Number of Returns filed for Simple Trust |
| --- | --- |
| 9,922 | 6,595 |
According to the Census Bureau, there are more than 900,000 seniors over the age of 65 living in South Carolina which means that less than two percent are working with a professional to plan their estate. While it's not necessary to work with a Spartanburg estate planning attorney, it does make the entire process easier.
When might a senior in Greenville plan to give their money away?
According to a recent report put together by Merrill, the majority of respondents wanted to give some or all of their estate away while they were still alive. While most people think an estate planning lawyer in Anderson can help with distribution after death, they are also able to help plan for the most efficient and beneficial means of distribution while the owner of the estate is living.
As many seniors grow older, they begin to realize how important it is to them that certain belongings are given to specific people or that causes and individuals have financial support. Once they have this realization, it is not uncommon for them to want to begin the process immediately so they can enjoy the beneficiary's reactions and use of the gift.
What are the benefits of working with an estate planning law firm in Greenville?
Working with a Greenville estate planning attorney makes it easy to navigate between the ongoing needs of your loved one and any immediate bequests they wish to initiate. Having a professional to discuss the various options with can make the process less stressful and also reassure your loved one that their estate will be sufficient to support them for the remainder of their life, even if they choose to begin giving some of it away early. An estate planning lawyer in Spartanburg can also help those who simply want to plan for the distribution of their estate after they have passed.
Estate planning solutions for Greenville seniors
Estate planning services in Greenville offer a pragmatic approach to dealing with the inevitability of death. While it's not something most people look forward to, having plans in place often makes seniors and their families less fearful of the end. By allowing Seasons to help you locate an Asheville estate planning attorney, you're taking the first steps towards increased peace of mind for you and your loved ones.