Find more resources in your city!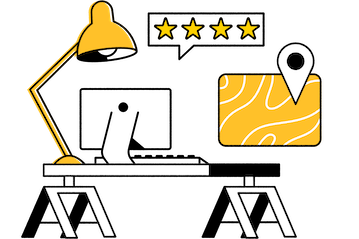 Start Exploring
Should your business be here?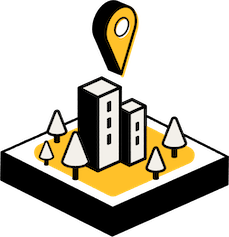 Add your business
How many seniors in Fort Myers and the state as a whole are participating in estate planning?
As data from the IRS shows below, there are lots of adults in Florida who have trusts set up already. But there are still plenty who do not. If your senior is in that category, then they're leaving too much up to chance and decisions that could be made by people who aren't part of your family. It's why hiring a Fort Myers estate planning attorney is important.
A Fort Myers or Naples estate planning attorney can help your senior with more than just finances. They can also help them lay out their wishes for end-of-life medical care in a legally binding way. This can make your senior feel a lot better, as they'll know with certainty that their wishes are going to be followed when the time arrives.
When might a senior in Fort Myers plan to give their money away?
Another reason to hire a Fort Myers estate planning attorney is to ensure your senior is able to give away their money on their preferred timeline. As you'll see below, there are plenty of seniors who want to give away at least some of their wealth while they're still living. Hiring an attorney makes that a lot easier to do in the proper way.
Whether your loved one would like to give away some of their wealth while they're still living or not, they'll need a skilled estate planning lawyer in Fort Myers or Naples to make sure their wishes are carried out in any scenario. You can't predict what will happen to a senior as they age. So it's better to be prepared for every eventuality just in case.
How to choose the best estate planning attorney in Fort Myers
As you look through your options for estate planning services in Fort Myers, Naples, and surrounding areas, there are many factors worth considering. For example, are you going to prioritize affordability or quality? Do you need an attorney who specializes in a specific type of estate planning? Or will a generalist do just fine? Answering questions like these will help you trim down the large list of local options into a more manageable one.
You'll also want to check in with your senior to see how they feel about this. This is their life and their wealth so you want to make sure that their voice is always heard as you go through this process. If you'd like to get more detailed information, take a look at our comprehensive guide to choosing an estate planning attorney to learn more.
Estate planning solutions for Fort Myers seniors
There are plenty of great estate planning services in the Naples and Forty Myers areas to choose from. Finding the right one for your senior could be just what you need to provide them with lasting peace of mind that truly allows them to enjoy their golden years. So why wait? You can start using the resources you've found on Seasons today to begin evaluating local providers immediately.