Find more resources in your city!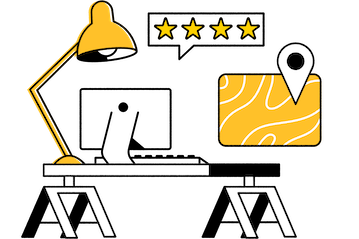 Start Exploring
Should your business be here?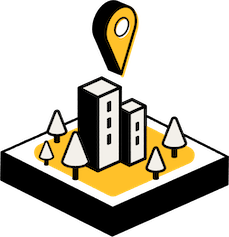 Add your business
How many seniors in Erie and the state as a whole are participating in estate planning?
There are many ways a person can participate in estate planning. Among the most popular options are drawing up a will and trust. A will enables a person to dictate how they would like their assets to be distributed at their death. A trust can dictate the transfer of assets while alive and after death. The following IRS data highlights the number of people who have filed simple and complex trust documents in Pennsylvania:
In Pennsylvania, there are just more than 2.4 million adults aged 65 and over, as of 2020. When comparing this senior population with the number of trusts filed in the state, it becomes clear that not enough older adults are taking the necessary steps to plan their estate. If your loved one is among this population of seniors, it's not too late to find an estate planning lawyer in Erie who can get the ball rolling.
What are the reasons a senior in Erie might leave an inheritance for their family?
An inheritance is private property, entitlements, cash, titles, and other valuables that are passed on to another person upon death. Many people think about leaving an inheritance to one or more of their loved ones. But why do they aim to do so? Here is a look at some reasons older adults want to pass on an inheritance to their children:
No matter the reason your loved one might want to leave an inheritance for their adult children or other family members, it's important that they ensure the proper documentation is in place. Working with a skilled Erie estate planning attorney can make sure the distribution of all of their assets is determined with no stones left unturned.
How to choose the best estate planning attorney in Erie
Locating the right estate planning attorney in Erie is a matter of identifying your senior's estate planning needs. For example, do they want to draw up a simple will or are they interested in taking the more complex step of protecting their business? Do they want to create advanced directives, assign power of attorney, or create generation-skipping trusts? Whether they want to pay for their funeral expenses or ensure their life insurance is in order, knowing your loved one's needs can help guide your search. Once you've pinpointed the needs of the older adult in your life, you can ask people you trust for suggested estate planning attorneys in the area. It's also good to check online reviews and use the attorney finder on the National Academy of Elder Law Attorneys (NAELA) website. When reaching out to prospects, be sure to find out how many years of experience they have with the areas of estate planning that interest your senior. Also, don't be too shy to ask them for references.
If you'd like more information about this topic, be sure to review our comprehensive guide to choosing an estate planning attorney.
Estate planning solutions for Erie seniors
One of the most important steps your senior can take for their loved ones is planning their estate. Working with a qualified Erie estate planning attorney can ensure your older adult's family is not left with the difficult task of distributing possessions after death – or worse – working out matters in a lengthy court process. We take pride in being able to help you find the right attorney. Explore our listings for estate planning services in Erie to help your loved one today.