Find more resources in your city!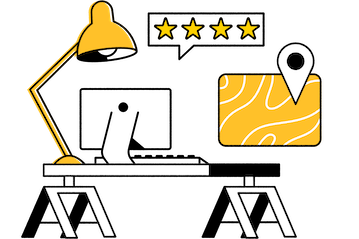 Start Exploring
Should your business be here?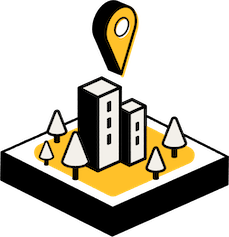 Add your business
How many seniors in Eau Claire and the state as a whole are participating in estate planning?
Every senior could benefit from the peace of mind that goes with knowing their assets will be distributed according to their wishes, meaning that every senior in Wisconsin should file some sort of trust. Unfortunately, statistics collected by the IRS reveal that many older adults are not participating in estate planning as illustrated below:
Those numbers are nowhere near a 100% participation rate, suggesting that your older loved one might need a helping hand filing a trust or a little extra motivation to get started. An estate planning lawyer in Eau Claire and nearby cities like La Crosse can answer any questions your senior might have about the process and help them state their wishes before it's too late. If they want to make any changes to an existing will, an estate planning attorney can help with that too.
Does Eau Claire senior citizens' income affect the likelihood of having a will?
While there is no minimum income threshold that "justifies" writing a will, older adults with more annual income are more likely to have documented their final wishes. This makes intuitive sense as seniors with more money might feel that they have more to bequeath. The statistics below highlight the results of recent Gallup polling measuring the prevalence of wills by income bracket:
While this trend is understandable, it shouldn't exist. All seniors benefit from distributing their assets to any heirs and charitable causes they wish whether it's $100 or $1,000. An estate planning attorney in Eau Claire and nearby areas such as La Crosse can help your older loved one understand the benefits of estate planning and prepare documentation accordingly.
How to choose the best estate planning attorney in Eau Claire
Finding a great Eau Claire estate planning attorney requires first understanding your elder loved one's specific needs. If their estate includes rare collectibles or relatively new investment vehicles such as crypto, they need a lawyer who has experience working with those assets. Effective communication skills are also essential, so interview your top candidates with your older loved one to make sure that they're willing and able to execute your senior's wishes to the letter. Cost is an important consideration as well, especially if the senior in your life lives on a fixed income. You can ask for referrals or recommendations from past clients too, but make sure to look into them.
Our comprehensive guide to choosing an estate planning attorney includes more details on all of the topics above and more, so bookmark it for future reference.
Estate planning solutions for Eau Claire seniors
Writing a will likely isn't something that your older adult is looking forward to doing, but it's important all the same. An Eau Claire estate planning attorney can help them get started, and Seasons provides the free resources you need to find a great lawyer for the job. With professional estate planning services in Eau Claire, your senior will be able to preserve their legacy.