Find more resources in your city!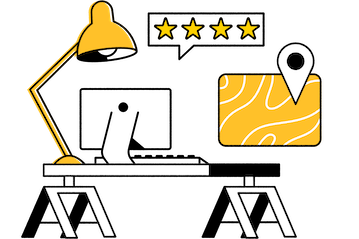 Start Exploring
Should your business be here?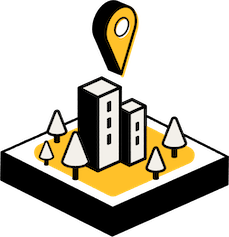 Add your business
How to choose the best estate planning attorney in Denver
Once you've reviewed our listings and found a few potential estate planning attorneys, you can do a little bit of research on each one. Make sure they are accredited estate planners in Colorado by looking them up on the NAEPC or the AAEPA website. Then contact each accredited attorney on your list and request current references. If they are not willing, even eager, to provide you with them, cross them off your list as you do not want to deal with them. Finally, once you have winnowed down your list, make an appointment to visit each Denver estate planning attorney with your loved one.
At the appointment, find out if they have experience dealing with situations similar to your loved one's unique financial situation. You should look for someone with a minimum of three years of experience dedicated to estate planning. Then talk to them about what they charge and how it is charged. This will vary depending on the complexity of your loved one's needs.
Facts and trends in Denver estate planning
How many seniors in Denver are participating in estate planning?
While not every adult has a last will and testament, every adult should. There's no way to tell when a life will end, so the responsible thing to do is prepare as early as possible. A recent study conducted by the IRS revealed the number of adults in Colorado who have filed simple or complex trust documents.
| Number of Returns Filed for Complex Trust | Number of Returns filed for Simple Trust |
| --- | --- |
| 24,783 | 8,956 |
Considering Colorado has a population of adults aged 60+ of more than 1 million, clearly not enough people have filed estate planning documents to prepare for the future once they have passed on. Seasons will help you find a qualified estate planning lawyer in Denver to help your loved one make an appropriate plan for their estate.
Do adult children in Denver have any worries about their parents' estate?
Adult children whose parents haven't talked to them about their finances may have no clue whatsoever what they may be getting into as their parents age. In fact, a poll conducted by Brookdale Senior Living indicates the three top worries that adult children of aging parents have regarding their parents' estates.
If you don't know what's in your parent's will, or even if they have a will, it's time to sit down and have a possibly difficult conversation. The likelihood is that once you start talking, both you and your aging parent will feel relieved to have things out in the open and they will be grateful for your help in finding a qualified Denver estate planning attorney.
What are the benefits of working with an estate planning law firm in Denver?
From your aging loved one's point of view, the number one benefit of working with estate planning services in Denver is likely to be the fact that they will not burden their loved ones after their death. By clearly stating how they want their property to be distributed, they can prevent any hurt feelings or family conflict after they have passed on. Another benefit is that more of their estate will go to their loved ones and the charities and causes they believe in because it will not go to lawyers and the courts while the estate is tied up in probate.
Estate planning solutions for Denver seniors
When you're ready to have a conversation with your aging loved one about their preparedness for what happens to their estate after they die, Seasons is here for you. We can make the discussion easier by providing you with listings that help you find a quality Denver estate planning attorney for your loved one.