Find more resources in your city!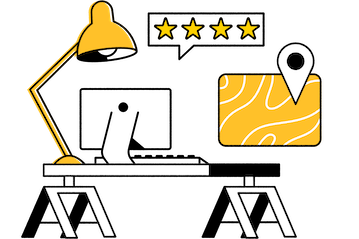 Start Exploring
Should your business be here?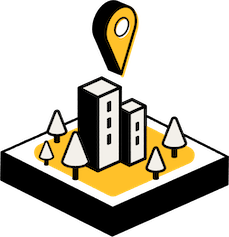 Add your business
How many seniors in Columbia and the state as a whole are participating in estate planning?
If something happens to your elder loved one and they don't have a will, then decisions about their estate will be made by local courts. That can be a very stressful and drawn-out process, so it's important to be proactive about getting the necessary documents in place. As you can see in the data below, many people in South Carolina only have a simple trust.
Not having a will in place can put a lot of stress and worry on your senior's mind. They've spent a lifetime getting ready to enjoy their golden years, and it's important to try to lay their concerns to rest. Family and caretakers try to minimize the various sources of stress in their life as much as possible and having a written will can be a big piece of that.
What is the average price of making a will or trust in Columbia?
The cost of hiring a Columbia estate planning attorney can depend on lots of different factors, such as the complexity of your senior's estate and their goals for it. But with that in mind, take a look below to learn more about the average price of getting a will set up.
The cost of getting a will in place
The minimum cost of drawing up a will ranges from $150 to $600
The average cost of a will is $375
Do-it-yourself templates can cost as little as $10
The good news is that you can typically find a Columbia estate planning attorney who is able to work within your budget. Whether that means spending as much as it takes to get complex documentation or keeping things simple to protect your senior loved one's budget, there's a viable resource out there for your family.
How to choose the best estate planning attorney in Columbia
There are many different factors to think about before hiring a Columbia estate planning attorney:
Area of expertise
Years of experience
Cost
References
It can also be valuable to consider some intangible factors that go into determining how easy it is to work with the attorney. How well your senior gets along with the lawyer and how much they trust them can have a big impact on how fluid the estate-drafting process is.
You'll always want to make sure that your loved one is happy with the hiring decisions that you're thinking about making. Because this is their will, after all, and they should have a big say over what it looks like. If you'd like to learn more, you can take a look at our comprehensive guide to choosing an estate planning attorney to get more detailed information.
Estate planning solutions for Columbia seniors
There are lots of different estate planning services in Columbia. Finding the right one for your senior can give the whole family more peace of mind, by ensuring that you have the legal documentation that you need to protect your aging loved one's wishes when they pass.
Finding the right attorney is a big part of making sure that this happens. Seasons has compiled all of these resources so that you can use them to make the best hiring decision for your senior.