Find more resources in your city!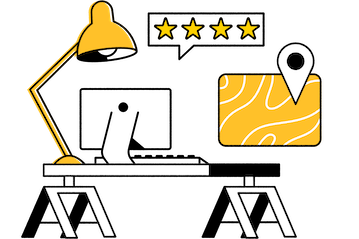 Start Exploring
Should your business be here?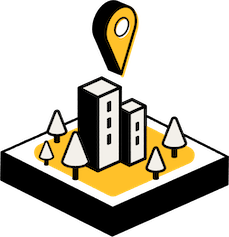 Add your business
How to choose the best estate planning attorney in Cincinnati
Finding the best Cincinnati estate planning attorney for your loved one can feel like a complicated process. But it doesn't have to be difficult. Start by looking through our list of the top providers in your area. After that, you can narrow down your options based on things like specialization and experience. You will also likely want to ask each Cincinnati estate planning attorney for references. Those who aren't willing to provide references should be avoided.
Budget is another important thing to think about as you evaluate your options for estate planning services in Cincinnati. Forbes says that simple wills should only cost about $100. So if you get quoted a price that's much higher than that, it's likely that you can find better value elsewhere.
Finally, you'll also want to introduce your loved one to the lawyer that you select. Make sure that they have a good rapport so that their working relationship will be smooth in the future.
Facts and trends in Cincinnati estate planning
How many seniors in Cincinnati are participating in estate planning?
If you're interested in finding an estate planning attorney in Cincinnati, you're not alone. Thousands of older adults across the state use this type of attorney to get their affairs in order as they age. For example, take a look at the following table, which uses statistics from the IRS to highlight the popularity of these services.
| Number of Returns Filed for Complex Trust | Number of Returns filed for Simple Trust |
| --- | --- |
| 63,454 | 30,313 |
The data indicates that there's a significant demand for estate planning attorneys in the state of Ohio, but still not enough. You should have a good number of options to choose from when you're ready to hire an estate planning lawyer in Cincinnati. Be sure to do your research so that you find the best option for your loved one.
What are the main reasons that Cincinnati seniors don't have a will or a living trust?
It's really important for older adults to have a living trust. But many don't. These individuals have put off creating a will or living trust for a variety of reasons. For example, take a look at the following list, which uses data collected by Caring.com to highlight some of the reasons why some older adults in America don't have wills.
Popular Responses for Not Having a Will or Living Trust
I haven't gotten around to it
I don't have enough assets to leave anyone
It is too expensive to set up
I don't know how to get a will or living trust
Many of the problems shown on this list would be solvable by the right estate planning attorney. That's why, if the senior in your life doesn't have a will or living trust set up yet, now could be the perfect time to introduce them to a lawyer who can help them fix the problem.
What are the benefits of working with an estate planning law firm in Cincinnati?
There are lots of good reasons to work with an estate planning law firm. The most obvious is that doing so will help your loved one have clarity about what's going to happen to their possessions when they pass away. This can ease some tension for them and inform the family about what they should expect when the older adult dies.
Working with a law firm to create a living will or trust can also speed up the probate process by making it very clear what's supposed to happen in the event that various medical situations occur with your loved one. Having this knowledge should make things easier for you and your family.
Estate planning solutions for Cincinnati seniors
There's no time like the present to start researching estate planning services in the Cincinnati area. When you're ready for that, Seasons is the place to do it. We have all of the local resources that you need to research your options thoroughly to choose the selection that's best for your loved one.