Find more resources in your city!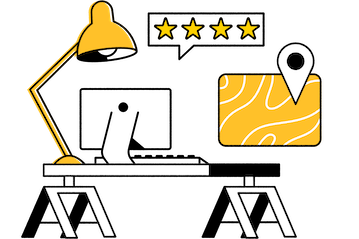 Start Exploring
Should your business be here?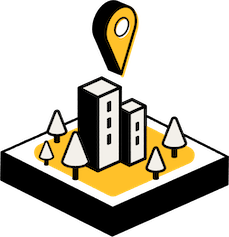 Add your business
How to choose the best estate planning attorney in Chicago
The first step in connecting with a certified estate planning attorney in Chicago is identifying what types of expertise your loved one requires. For example, an estate with substantial real estate holdings faces different governmental regulations than one with primarily liquid assets. You should also consider costs early on in your search because it would be heartbreaking if your loved one couldn't manage their estate because of money troubles.
It can also be a good idea to ask a potential Chicago estate planning attorney for referrals from past clients, but not for the reason you might expect. Some lawyers buy favorable reviews, meaning that their content isn't indicative of the service they provide. Instead, we recommend contacting past clients and their families directly for a more complete picture of what they are like to work with. Perhaps most importantly, arrange a meeting between your loved one and a potential lawyer to see if they have a good personal rapport.
Facts and trends in Chicago estate planning
How many seniors in Chicago are participating in estate planning?
Few people doubt the importance of estate planning, but many seniors still come up with a plethora of reasons to procrastinate doing it. Unfortunately, this leaves many seniors unprepared. The table below uses 2014 data from the IRS to look at how many people filed for trust on their tax returns in Illinois:
| Number of Returns Filed for Complex Trust | Number of Returns filed for Simple Trust |
| --- | --- |
| 123,422 | 48,900 |
Illinois has a higher participation rate than many other states, but it's still not high enough for our liking. The best thing you can do to keep your loved one's assets out of the local court system is refer them to a certified estate planning lawyer in Chicago. Our resources can help you find a great one.
How many people aged 55+ have the "essentials" when it comes to estate planning in Chicago?
Contrary to what you may believe, there is more to estate planning than just writing a will. Experts also consider naming a healthcare proxy to make medical decisions and setting up a durable power of attorney to be "essential." The following statistics from Age Wave/Merrill reveal how many Americans have each of these things:
Very few Americans have all three, which means that your loved one could probably benefit from working with a Chicago estate planning attorney. If you aren't sure how to find a great candidate, our resources can help you and your loved one navigate the entire process of looking for a lawyer.
What are the benefits of working with an estate planning law firm in Chicago?
Estate planning services in Chicago ensure that your loved one can make their wishes known, allowing all of their assets to go where they want them to. For example, your loved one could give a final gift to their alma mater or a charitable organization. Writing a will can also mitigate family discord, as it is more difficult to fight over money when the recently deceased leaves a clear plan to follow. Furthermore, many seniors get peace of mind from knowing that their loved ones will have something tangible to remember them by. A lawyer can even help your loved one alter their will as circumstances change, ensuring that they never feel locked into anything.
Estate planning solutions for Chicago seniors
We understand that estate planning can be a challenging subject to discuss, but the alternative is to leave your loved one's assets at the mercy of Illinois law. You don't want that, so please use our resources to find your loved one a qualified estate planning attorney today. You will be glad you did.