Find more resources in your city!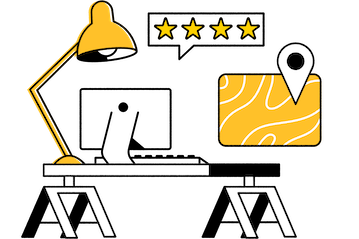 Start Exploring
Should your business be here?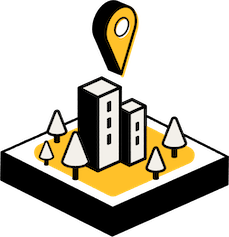 Add your business
How to choose the best estate planning attorney in Charlotte
First, browse our listings and choose a few attorneys that seem like they would meet your loved one's needs. Then double-check that each one specializes in estate and trust law in North Carolina. You can check online to make sure they are accredited estate planners. Then contact each potential estate planning lawyer in Charlotte and ask for references. If they are not willing, even eager, to provide references, cross them off of your list. That is not a good sign.
Once you've narrowed down your list, ask each potential attorney about their experience. What you want to do is make sure they are familiar with the specific situation your loved one is in. The senior in question should be involved in these discussions since they are most familiar with their own situation. Also, since they will have a lasting relationship with their Charlotte estate planning attorney, it's important that they feel a good rapport with them.
Facts and trends in Charlotte estate planning
How many seniors in Charlotte are participating in estate planning?
The consequence of your loved one not having a last will and testament is that the courts and lawyers will be responsible for the distribution of their property, which is likely not what they want. A recent IRS study indicated the number of people who have filed simple and complex trust documents in North Carolina:
| Number of Returns Filed for Complex Trust | Number of Returns filed for Simple Trust |
| --- | --- |
| 29,150 | 12,318 |
Considering the population of seniors aged 62+ in North Carolina is over 1.1 million, it's clear that not enough people have adequately prepared for what will happen to their estate upon their demise. This is why it's incumbent upon you to bring up the discussion and to help your loved one find estate planning services in Charlotte.
What do seniors in Charlotte name as the most important benefits of having one's affairs in order?
There are many benefits to having your loved one work with an estate planning attorney in Charlotte. The benefits from your point of view may be slightly different from the benefits from theirs, however. Age Wave/Merrill has conducted research that revealed that the following benefits are the most important to seniors:
You may find it touching that the main single reason seniors want to have appropriate estate planning documents in place is to ease the burden on their loved ones–in other words, you. If your loved one doesn't have a will, you can use this list in your discussion with them, pointing out benefits that they will likely appreciate.
What are the benefits of working with an estate planning law firm in Charlotte?
As the list above suggests, seniors appreciate the opportunity to relieve the burden on their loved ones. That is one of the biggest benefits of working with an estate planning attorney in Charlotte. This burden can refer to a few things. First of all, it relieves family members from having to decide how to distribute their loved one's property, which in some cases could lead to disagreements and family conflict. Additionally, with proper estate planning documents in place, the recipients of a deceased person's property will receive their bequest much quicker with less fuss than if there were no plan in place.
Estate planning solutions for Charlotte seniors
Clearly, everyone benefits when your aging loved one has a qualified Charlotte estate planning attorney to help them file the documents necessary to make their wishes known once they have passed on. Allow us to help you find the best attorney for your loved one by browsing through our reviews today.