Find more resources in your city!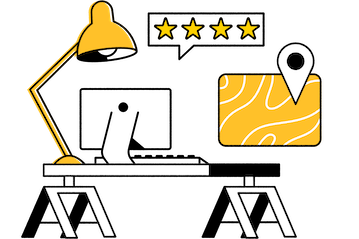 Start Exploring
Should your business be here?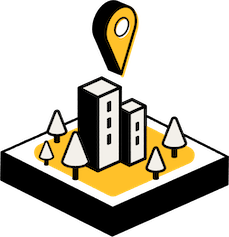 Add your business
How many seniors in Charleston and the state as a whole are participating in estate planning?
The value of estate planning is that your older adult's wishes are recorded. Without documentation, their property will be subject to state laws and local courts, and this can entail considerable hassle and might not reflect what your elderly loved one actually wants. Data from the IRS provide more information about the prevalence of complex or simple trusts in West Virginia.
Working with a Charleston estate planning attorney is a great chance for your senior to think through their desires and make them clear. When your elderly loved one passes away, you and their other friends and family should be able to focus on grieving rather than dealing with court fees and complicated rulings. Proper estate planning can help you avoid these stresses and give your aging loved one the comfort of knowing that their assets, finances, and property will be distributed as they intended.
What do seniors in Charleston name as the most important benefits of having one's affairs in order?
While writing a will or making decisions for an advanced healthcare directive can be difficult and require hard conversations, there are many benefits as well. In addition to ensuring that their end-of-life wishes are followed, your senior is able to give clear instructions about how their belongings are distributed and reduce the strain on their loved ones after their death. A survey from Bank of America offers more information about reasons to get one's affairs in order.
A Charleston estate planning attorney has expertise in the process of creating these documents, and they can make drawing them up go smoothly. This allows you and your elderly loved one to focus on their wishes rather than on details around paperwork and forms. Prioritizing this work also helps these conversations happen at a more convenient time and at a gentler pace than if they need to be drawn up quickly in the event of a health emergency.
How to choose the best estate planning attorney in Charleston
When looking for a Charleston estate planning attorney, a primary concern is your older adult's comfort. One of the best ways to help them feel comfortable with the process is by finding an attorney who comes well-recommended. Ask for references from candidates and make sure to follow up with the references. Likewise, an attorney's experience with trusts and estates is important. The more familiar they are with these aspects of the law, the easier it can be for them to guide your senior through the process and help them feel at ease.
As you look for estate planning services in Charleston, you can also check out our comprehensive guide to choosing an estate planning attorney. This guide is designed to help you through the process of finding an attorney who suits your senior's needs. It offers criteria to consider in an attorney and information about how to conduct the search process.
Estate planning solutions for Charleston seniors
Estate planning can help your aging loved one prepare their affairs and feel confident that their wishes are clear. Seasons wants to help you find the best estate planning lawyer in Charleston for your older adult's needs and context. Our free listings and guides can give you the information you need to make a choice that is best for your elderly loved one.