Find more resources in your city!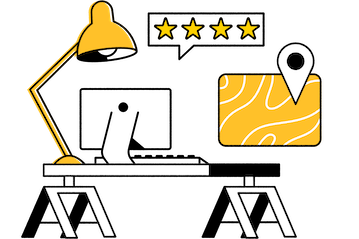 Start Exploring
Should your business be here?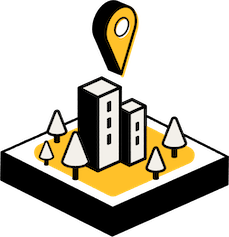 Add your business
How to choose the best estate planning attorney in Boston
Once you've browsed our listings and narrowed your choices down to a few that look like they might be a good fit, start checking into your chosen few attorneys. You need to determine if each possible Manchester estate planning attorney has experience dealing with estates that are similar to your loved one's unique situation. It's also a good idea to make certain the attorney you choose is an accredited estate planner in Massachusetts.
Because your loved one's relationship with their estate planning lawyer in Boston could be a lengthy one, find out what their plan of succession is. Even if they are quite young, there is always the possibility that they could retire or pass away before their client–do they have a plan in place to make sure your loved one's estate planning is not interrupted?
Finally, make sure the attorney is clear about cost. A simple will starts at about $100 and the price goes up from there based on the complexity of your loved one's financial and property situation.
Facts and trends in Boston estate planning
How many seniors in Boston are participating in estate planning?
It's important that your loved one have at least a last will and testament. Otherwise, the courts and the Massachusetts law will determine what happens to their property upon their death. A recent study conducted by the IRS indicates the number of people who have filed simple and complex trust documents in Massachusetts.
| Number of Returns Filed for Complex Trust | Number of Returns filed for Simple Trust |
| --- | --- |
| 59,858 | 22,148 |
Considering there are nearly one million people in the state aged 62 and over, it's clear that not enough people have appropriate estate planning documents. This can lead to a lot of problems for the family of seniors after they pass away. The simple solution if your loved one does not have a will is to connect them with a qualified Boston estate planning attorney.
When might a senior in Boston plan to give their money away?
One of the biggest changes in the mindset of seniors in recent years is the idea of "giving while living." Rather than forcing loved ones to wait until they have died to receive their inheritance, a study by Age Wave/Merrill indicates that more than half of adults aged 55+ want to give at least some of their wealth away while they are still alive.
This doesn't mean that seniors who plan to give away assets while they are still alive don't need estate planning services in Manchester. Estate planning attorneys can help your loved one plan on how to divide their estate whether they plan to give it away before or after their death.
What are the benefits of working with an estate planning law firm in Boston?
Perhaps the number one reason your loved one should work with an estate planning attorney in Boston is that it will give their family members a higher percentage of their estate and they will get the property sooner. Additionally, having a will and other estate planning documents ensures their money goes where they want it to rather than to court and lawyer's fees. Rather than having their family members end up saddled with the responsibility of dividing up their estate, your loved one can save them from that pain by simply preparing for the distribution of their estate ahead of time.
Estate planning solutions for Boston seniors
The future is not guaranteed, and as painful as it may be to think about, that becomes more relevant the older our loved ones get. Allow us to help your aging loved one plan for their estate beyond their life by helping you find a qualified Boston estate planning attorney for them. Browse our reviews to get started today.