Find more resources in your city!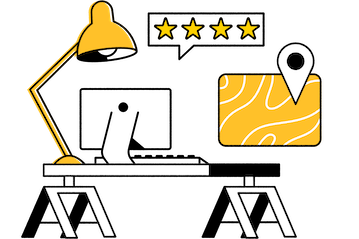 Start Exploring
Should your business be here?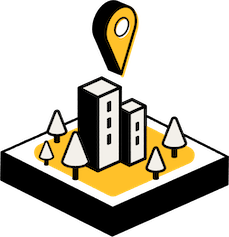 Add your business
How many seniors in Bismarck and the state as a whole are participating in estate planning?
This is another reason why hiring a Bismarck estate planning attorney can be so beneficial. Your attorney can do more than create legal documents for you. They can also help you figure out which legal documents your family needs to ensure that a treasured senior's wishes are followed no matter what happens to them. It's another way that estate planning services in Bismarck can bring peace of mind to your aging loved one.
How many people aged 55+ have the 'essentials' when it comes to estate planning in Bismarck?
Many families aren't aware of the estate planning essentials, as you'll see below. If your family doesn't have all of the required documents drawn up now, then you're leaving a lot up to chance if something happens to your senior. At the very least, drafting all of the estate planning essentials will bring more peace of mind to the family.
Hiring a Minot, Dickinson, or Bismarck estate planning attorney is just what you need to get prepared for your senior's later years. Your attorney can create whatever wills, trusts, and powers of attorney your family needs to have complete confidence in whatever outcomes matter to your senior, from wealth distribution to medical wishes and beyond.
How to choose the best estate planning attorney in Bismarck
Finding the right attorney for your aging loved one is an important part of making sure that they have a good experience throughout this process. You can begin doing that with some online research. Take some time to look at attorneys' websites and profiles to get a sense of their areas of expertise and years of experience. It can also be helpful to consider online reviews from previous clients.
Once you've narrowed your list of options down to a few finalists, you can begin interviewing them in person to get the final pieces of information about personality and communication style that you need to make a hiring decision. Just be sure to keep your senior in the loop as well. If you're looking for more detailed guidance, you'll find it in our comprehensive guide to choosing an estate planning attorney.
Estate planning solutions for Bismarck seniors
Your older loved one should be able to enjoy their golden years to the fullest, and not have to spend time worrying about what will happen to their assets when they're gone. Hiring an estate planning attorney is the best way to give that gift to your senior. They'll help you create whatever documents you need to ensure your aging loved one's wishes are followed no matter what.
So why not get started today? You can do so now by taking a closer look at the free resources on Seasons.