Find more resources in your city!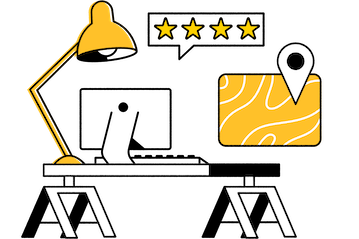 Start Exploring
Should your business be here?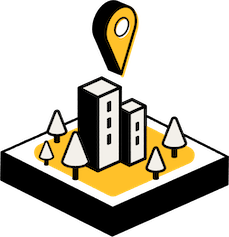 Add your business
How many seniors in Anchorage and the state as a whole are participating in estate planning?
If your senior does not have a valid will when they pass on, the unfortunate reality is that the administration and distribution of their estate will be determined according to local laws, not their wishes. The data provided below, from a recent study by the IRS, indicates how many people have filed trust documents in the state of Alaska:
Estate planning is essential to ensure that your senior gets to decide what happens to their most cherished belongings and the assets they spent decades working so hard for. An estate planning lawyer in Anchorage can provide expert guidance and assistance to protect your senior's interests and ensure that their affairs are in order.
Do adult children in Anchorage have any worries about their parents' estate?
Estate planning is often a difficult topic to broach for seniors and their families. It is important for seniors' loved ones to know whether they have a valid will and what they want to happen when they pass away. Far too many adult children have no idea whether their aging parents have done any estate planning, for example, as can be seen from the statistics below.
Working with an Anchorage estate planning attorney can ensure that the friends and family of seniors are not placed in a stressful situation once they are gone. An experienced attorney can properly document your senior's wishes and draft the necessary legal documents so that everyone knows what is required of them.
How to choose the best estate planning attorney in Anchorage
When considering your options for a suitable attorney for your loved one, it's always a good idea to choose one who specifically specializes in estate planning services in Anchorage. An attorney who also has experience working with seniors with the same circumstances as yours is always a plus. Checking references is important and if an attorney you are considering is reluctant to provide them, you should probably look elsewhere.
You'll also want to make sure that their credentials are legitimate and check with the State Bar of Alaska that they are licensed and have not been disciplined or sanctioned in the past. Legal services can be costly, so you will want to factor your senior's budget into your decision-making. If you'd like more information, have a look at our comprehensive guide to choosing an estate planning attorney.
Estate planning solutions for Anchorage seniors
We never know what the future holds, so putting off estate planning is not the best idea. Hiring an Anchorage estate planning attorney can give you and your senior peace of mind knowing that everything is taken care of should they become incapacitated or pass away. Let Seasons be your trusted guide in your search for a top-tier local attorney to meet your senior's needs.