Find more resources in your city!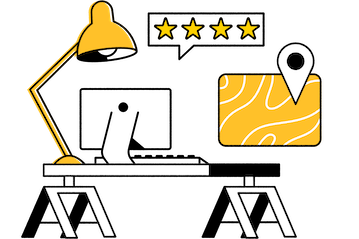 Start Exploring
Should your business be here?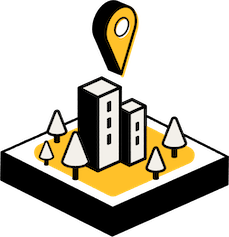 Add your business
How many seniors in Amarillo and the state as a whole are participating in estate planning?
A trust document is one that denotes a trustee who will hold money in trust for a beneficiary of your older loved one's choosing. The trustee will operate the trust to the benefit of the beneficiary and distribute funds as set out in the trust documents. This is one item an estate planning lawyer in Amarillo can help your aging loved one set up. The IRS did a study of how many people had simple and complex trusts filed in Texas in 2014, and the results are below.
When the number of seniors aged 65 and older in Texas is over 3 million, the amount of trusts filed is just a drop in the bucket. If you believe your elderly loved one would like to set up a trust for one or more of their relatives, you should talk to them about it. If they would like to do so, have them meet with an estate planning attorney sooner rather than later.
What should caregivers in Amarillo know about the prevalence of advanced directives?
Another item that estate planning services in Amarillo can take care of for your aging loved one is an advanced directive. This is a document that sets out exactly what your older loved one wants to have happen medically should they become incapacitated. It includes room for them to explain their beliefs and values behind their decisions and is a legally binding document. The information below shows what percentage of Americans have advanced directives in certain situations.
Percentage of Americans with advanced directives
For end-of-life care (under age 65)
For end-of-life care (over age 65)
For end-of-life care (currently in a nursing home)
Some of the end-of-life care choices your older loved one can make are whether they want to live on machines or to be allowed to die naturally, have religious rites performed at their bedside, and who they want to have make certain decisions if they are unable to make those decisions on their own. There is comfort in knowing that their wishes will be respected even if they are no longer able to state those wishes. It can also be a comfort to the family to know for sure what their aging loved one would want.
How to choose the best estate planning attorney in Amarillo
When you start looking for a specialized Amarillo estate planning attorney for your older loved one, there are a few qualities to make sure of. First, any attorney you check into should be licensed and registered in Texas. Then you can eliminate any attorney who is not eager to provide references from similar clients. Once you've narrowed your choices down to a few possibilities, check to make sure each attorney has the experience necessary to deal with your senior loved one's unique situation.
Check into the cost to make sure it's affordable for your elderly loved one. A basic will can start at about $100, going up from there depending on the complexity of your senior's estate. Finally, make sure there is a good rapport between your senior and their attorney. For more information, check out our comprehensive guide to choosing an estate planning attorney.
Estate planning solutions for Amarillo seniors
As your loved one ages, it becomes important that they look to the future when they will no longer be with you. It may be difficult to face, but to make it easier on everyone, it's essential for them to work with an Amarillo estate planning attorney. Use our listings to start your search today.