Find more resources in your city!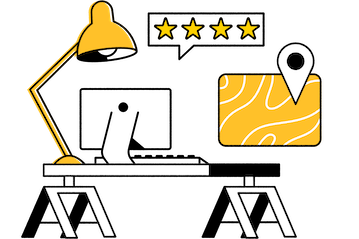 Start Exploring
Should your business be here?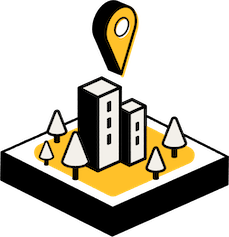 Add your business
How many seniors in Albany and the state as a whole are participating in estate planning?
Many older adults in New York have already hired an estate planning lawyer in Albany, as shown below. But the differences between complex trusts, simple trusts, and wills is not always clear. You need an expert guiding you through this process to ensure that your older loved one gets exactly what they want out of this process.
An Albany estate planning attorney can do more than just draft the legal documents that you tell them to draft. They can help you come up with an end-of-life legal strategy that matches all of your wishes, no matter what those might be. This will eliminate a major source of worry from your senior's life and help the entire family get more enjoyment out of the time it spends together.
What is the average price of making a will or trust in Albany?
Your charges for a Troy, Schenectady, or Albany estate planning attorney will vary based on a variety of factors. For example, the complexity of your senior's legal needs and the number of items to be distributed from their estate could impact how long it takes an attorney to draft the necessary documents. You'll see more examples of this below.
The cost of getting a will in place
Do-it-yourself templates and drafting can cost as little as $10
While do-it-yourself will kits may save you time and money, writing your will with a lawyer ensures it will be error-free.
The minimum cost of drawing up a will with a lawyer ranges from $100 to $400 dollars per hour.
The good news is that there are options for end-of-life legal services at every price point. You don't have to blow through your budget to get estate planning services in Albany that can ensure your senior's wishes are followed. They could have a trust, will, or estate drawn up in no time at a price point that you can afford.
How to choose the best estate planning attorney in Albany
Finding the right attorney for your senior will be an important part of ensuring that they feel comfortable throughout this process. Many families choose to begin their research online. You can do the same by evaluating lawyers' websites and online reviews to see how previous clients feel about your different contenders.
Once you've narrowed down the list of options, you can interview the finalists in person alongside your senior. This will give you both the opportunity to evaluate intangible factors, like personality, that could influence your decision. If you'd like more detailed guidance than this, then you can get it by checking out our comprehensive guide to choosing an estate planning attorney. It covers everything you need to know in order to make a more informed final decision.
Estate planning solutions for Albany seniors
Finding the right attorney for your senior can give them the gift of peace of mind. After they've gotten their legal documents drawn up, your aging loved one won't have to spend as much time thinking about what's going to happen to everything they own when they're gone. That's a gift that's worth giving.
There's no time like the present to get started. Take the first step today by using the free resources on Seasons to learn more about the best estate planning attorneys in your area and how they can help your senior loved one.