Find more resources in your city!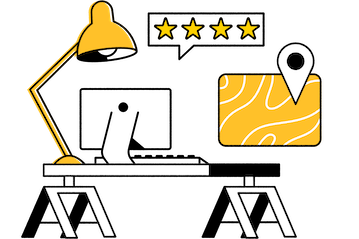 Start Exploring
Should your business be here?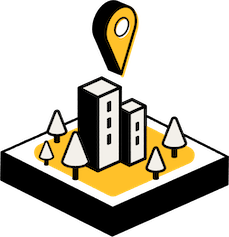 Add your business
How much does senior nutrition in Wichita cost?
Different companies charge different prices for food delivery services in Wichita based on factors such as whether it's a non-profit or for-profit company and whether it offers senior-specific meals. The type of preparation required may also matter. In addition, some companies may offer senior-specific meal plans. Data from September 2021 shows the following:
| Service | Average Entree Cost | Senior-Specific | Special Diets | Preparation | Delivery |
| --- | --- | --- | --- | --- | --- |
| Meals On Wheels | Sliding Scale | Yes | Yes | Ready to eat | Delivered by volunteer each weekday |
| HelloFresh | Starting at $7.50 | No | Yes | Ready to cook | Shipped via FedEx/UPS |
| Meal Pro | $8.99-$13.99 | Yes | Yes | Ready to heat | Shipped via FedEx |
| Mom's Meals | $6.99 | Yes | Yes | Ready to heat | Delivered via FedEx/UPS |
Seniors may have different dietary needs than younger adults. For example, they might need fewer calories overall, so smaller portions that are packed with nutrients may be more appropriate. Some older adults might need to avoid sugar, carbs, or other types of foods due to certain medical conditions. If your loved one needs to restrict their carb intake, for example, you should search for a company that can offer a reduced-carb or carb-free diet.
What should caregivers in Wichita know about senior hunger?
Caregivers in Wichita and Hutchinson should be aware that many older adults suffer from hunger. Due to having fixed, limited incomes from pensions or Social Security, older adults sometimes have to compromise and forego vital medical procedures or checkups just so they can afford food. Data from Feeding America shows the following percentage of adults who suffer from hunger issues:
Seniors facing hunger issues
Seniors visiting food banks who report choosing between food and medical care
Seniors eligible for SNAP benefits
You may not know it, but a surprising number of senior citizens are eligible for financial aid, such as SNAP benefits or other local or state grants. Some insurance companies may cover meal delivery services. If your senior's budget is very limited, and their insurance won't pay for their meal delivery needs, you may find a non-profit offering meal services at a reduced cost or even for free. It's important to realize that you have options and that your loved one never has to go hungry.
How to choose the best senior meal delivery service in Wichita
When deciding on a senior meal delivery service in Wichita or Hutchinson, it's critical to consider several factors. Are the meals delicious and tasty? How much variety does the meal delivery service offer? If the company rotates the same meals, eating can quickly become monotonous, which can ruin your loved one's appetite and cause them to skip meals. At the same time, the meals must be packed with nutrients that will keep your loved one healthy and energetic. You may want to talk with your loved one and take note of their dietary needs and medical conditions – chatting with their doctor or nutritionist might help. Read reviews from previous customers to ensure that the meals are always delivered on time.
You should also have a look at our comprehensive guide to senior meal delivery for more information.
Find senior meal services in Wichita
Ensuring your loved one is comfortable in their golden years requires constant check-ins and a hands-on approach while making sure they can maintain their autonomy and independence. Using a senior meal delivery service is one of the best ways to do that, and you can get started now by reading our Wichita senior meal service reviews.