Find more resources in your city!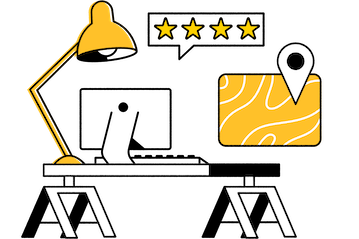 Start Exploring
Should your business be here?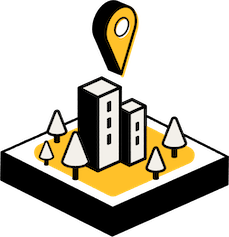 Add your business
How much does senior nutrition in Wichita Falls cost?
The price of senior nutrition is dependent on a myriad of variables including who delivers the food, how often deliveries take place, what types of food are delivered, and how much prep work is involved. Medicare and private insurance plans may also cover some meal delivery services, so your senior loved one's policy plays a role in what they pay. The statistics below provide further information on four of the most popular meal delivery services in the Wichita Falls area:
| Service | Average Entree Cost | Senior-Specific | Special Diets | Preparation | Delivery |
| --- | --- | --- | --- | --- | --- |
| Kleinlife | $5.00 | Yes | Yes | Ready to heat | |
| Philadelphia Corporation for Aging | Free | Yes | Yes | Ready to heat or ready to eat | Delivered by volunteer each weekday |
| Meals on Wheels | Sliding scale | Yes | yes | Ready to eat | Delivered by volunteer each weekday |
| Hellofresh | Starting at $7.50 | No | Yes | Ready to cook | Delivered via FedEx/UPS |
While the Philadelphia Corporation for Aging stands out for offering free entrees, your decision shouldn't be based on price alone. Some seniors enjoy working in the kitchen and would feel like they were missing out on something if they only had access to ready-to-eat or ready-to-heat meals. Furthermore, lonely older adults might look forward to the conversations they have with volunteers who deliver their meals just as much as the food itself.
What are the ways seniors in Wichita Falls might cope with food insecurity?
Food insecure seniors can be creative in how they cope with not having enough to eat, but many of their solutions compromise their health and well-being over the long haul. Feeding America has compiled a list of some of the ways food insecure seniors strive to keep their stomachs full:
Fortunately, there are many government programs that exist to ensure that older adults always have access to the food they need, such as SNAP benefits. Senior meal delivery in Wichita Falls and nearby cities like Lawton also serves a vital role by making healthy foods more accessible than they otherwise would be.
How to choose the best senior meal delivery service in Wichita Falls
Selecting the best meal delivery service for your elder loved one requires effective communication. If your senior has a condition such as hypertension or diabetes that restricts what they can safely eat, they need a meal service that can accommodate them. Similarly, you should look for a service that avoids common allergens such as nuts or anything that might interact with drugs such as grapefruit. You also want your older adult to look forward to mealtimes, so ask what their favorite meals are and ensure that they are included in every service you're considering. The logistics of delivery are important as well, especially if your older loved one is receiving ready-to-eat meals or lacks storage space. Our comprehensive guide to senior meal delivery includes actionable insights that can help you find the right choice, so be sure to bookmark it for future reference.
Find senior meal services in Wichita Falls
Ensuring that your older adult has enough to eat is among the kindest things you could do for them, and Seasons can help expedite your research. Our resources are available at no cost to consumers to help seniors and their families quickly find the best local options. Why not look through them right now?