Find more resources in your city!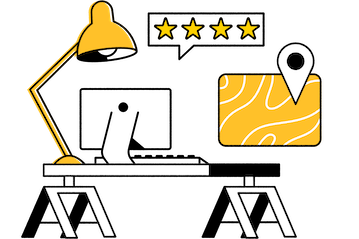 Start Exploring
Should your business be here?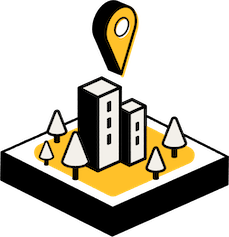 Add your business
Senior meal delivery services in West Palm Beach
Senior meal delivery in Fort Pierce comes in a variety of shapes and sizes, and you can use our resources to find a fantastic fit for your loved one. We recommend starting with an open conversation to help you better understand what your loved one needs. If they enjoy root vegetables, you should look for a service that includes a lot of them. If they aren't as fond of broccoli, choose a meal plan that doesn't often include it. Furthermore, any allergies should be considered at an early stage.
Many senior meal services in West Palm Beach-Ft. Pierce can also accommodate restricted diets such as vegan and low-sodium. If your loved one follows a restrictive diet that may not be considered "standard," contact several delivery services to see if they will be able to accommodate it.
Price is important as well because you don't want your loved one's deliveries to be cut off. Insurance and governmental programs can fill in the gaps if you're concerned about budget.
Facts and figures behind senior nutrition in West Palm Beach
How much does senior nutrition in West Palm Beach cost?
The price of senior meal delivery in West Palm Beach depends on how much prep work is involved, how often deliveries take place, and what's on the menu. The chart below provides pricing details and other basic information about some of the biggest names in senior meal service in West Palm Beach as of September 2021:
| Service | Average Entree Cost | Senior-Specific | Special Diets | Preparation | Delivery |
| --- | --- | --- | --- | --- | --- |
| Meals On Wheels | Sliding scale | Yes | Yes | Ready to eat | Delivered by volunteers on weekdays |
| Silver Cuisine | $8.99 and up | Yes | Yes | Ready to heat | Delivered via FedEx |
| Jet Fuel Meals | $7.29 | No | Yes | Ready to heat | Delivered by a staff member on Mondays, Wednesdays, and Fridays |
| HelloFresh | $9 | No | Yes | Ready to cook | Delivered via FedEx/UPS |
Jet Fuel Meals is the most affordable option on the list, but the fact that it's only delivered on three specific days of the week may not work for your loved one. It's important to consider all aspects of senior meal delivery before choosing a service, and our resources can help you do that.
How often might seniors in West Palm Beach choose to purchase nutritious food?
Like the rest of us, seniors generally understand the importance of healthy food but don't always choose it when they go out shopping. Who hasn't been tempted by a chocolate chip cookie or a frozen cheeseburger? A survey conducted by the AARP reveals how often seniors self-report choosing to purchase healthy foods, as illustrated by the table below:
Hearing that six out of every 10 seniors choose healthy foods at least most of the time is good news, but what about the other four? Senior meal delivery in Fort Pierce ensures that your loved one always has access to nourishing food that fits their diet even if they wouldn't always choose it on their own.
The benefits of senior meal service in West Palm Beach
Senior meal delivery is commonly seen just as a source of nutrition but it can offer so much more than that. Your loved one can chat with the individuals who deliver their food and add social stimulation to what they get out of the bargain. Likewise, meal delivery can make it easier to ensure that your loved one sticks to a physician-approved diet. Meal delivery can also add some brightness and excitement to your loved one's day, especially if they generally feel isolated. Best of all, both you and your loved one will never have to worry about getting enough food again.
Find senior meal services in West Palm Beach
We understand how hard it is to think about your loved one not getting enough food, but wouldn't it be worse to let that happen? Our resources make it simple and convenient to find a great senior meal delivery service, so why not browse our collection of resources right now? You'll be glad you did.