Find more resources in your city!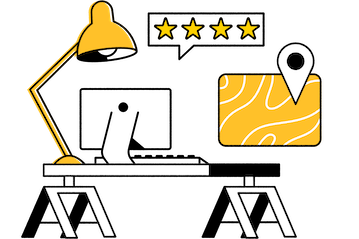 Start Exploring
Should your business be here?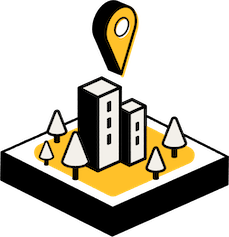 Add your business
How much does senior nutrition in Waco cost?
Since every senior citizen has unique needs, the cost of senior nutrition can vary. Different companies offer different services, including delivering daily, ready-to-eat meals or accommodating specific diets, such as offering a vegetarian option. Research from September 2021 shows the following facts about meal delivery services and their related costs:
| Service | Average Entree Cost | Senior-Specific | Special Diets | Preparation | Delivery |
| --- | --- | --- | --- | --- | --- |
| Kleinlife | $5.00 | Yes | Yes | Ready to heat | |
| Philadelphia Corporation for Aging | Free | Yes | Yes | Ready to heat or ready to eat | Delivered by volunteer each weekday |
| Meals on Wheels | Sliding scale | Yes | yes | Ready to eat | Delivered by volunteer each weekday |
| HelloFresh | Starting at $7.50 | No | Yes | Ready to cook | Delivered via FedEx/UPS |
While some food delivery companies charge set prices, others use a sliding scale. A sliding scale means that your senior will pay based on what they can afford, with poverty-stricken individuals who can't afford to pay having the opportunity to receive free meal deliveries. Keep in mind that insurance may cover some meal deliveries, but you would have to speak with your insurance provider first about that.
Who suffers from food insecurity in Waco?
It may surprise you to learn the actual percentage of seniors suffering from food insecurity. Food insecurity is a serious issue, as many elderly citizens live on a fixed, limited income from Social Security or their pension. Research from Feeding America shows the following breakdown of the percentage of seniors suffering from food insecurity based on age group:
It obviously hurts to find out that your loved one might be suffering from hunger due to skipping meals or not having enough food in the house. However, food insecurity has other long-lasting and devastating effects. Seniors may be unable to afford both food and medical care or their utility bills, so it's critical to investigate which free or discounted options may be available and whether there are any state or local grants that can help your older adult financially.
How to choose the best senior meal delivery service in Waco
Choosing the best senior meal delivery service in Waco, Temple, or Bryan is a process. First, check the company's offerings. What is on the menu, and does the service offer a variety of meals to prevent your loved one from getting bored and ensure they enjoy eating their meals? Are the meals senior-specific, catering to the needs of elderly individuals who may need fewer calories overall but more nutrients? If your older adult is diabetic, they may need a diet low in carbs and calories. Can the meal service accommodate that? What do previous customers have to say about the company in their reviews? Browse our comprehensive guide to senior meal delivery for help with picking the right meal delivery service.
Find senior meal services in Waco
Before selecting a company, talk with your senior to learn more about their needs. Your older adult might not need fresh meals delivered daily, but they might still benefit from having ready-to-heat meals a few times a week. Review our Waco senior meal service reviews to get started with your search.