Find more resources in your city!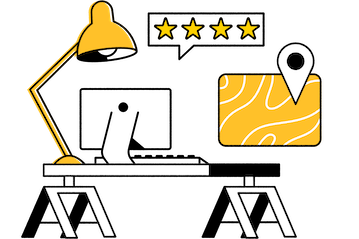 Start Exploring
Should your business be here?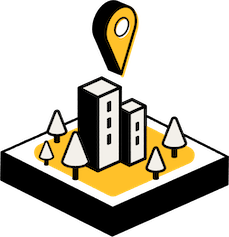 Add your business
How much does senior nutrition in Tulsa cost?
The cost of food can have a major impact on an older adult's ability to adopt a nutritious diet. It can also affect other areas of life. A recent survey from The Senior Citizens League (TSCL) found that one in 10 seniors went back to work because of rising food costs. It's a good idea when considering senior meal delivery services to take a look at their costs. Research conducted in September of 2021 revealed the following regarding the cost of these services:
| Service | Average Entree Cost | Senior-Specific | Special Diets | Preparation | Delivery |
| --- | --- | --- | --- | --- | --- |
| Meals On Wheels | Sliding scale | Yes | Yes | Ready to eat | Delivered by volunteers on weekdays |
| Meal Pro | $8.99-19.99 | Yes | Yes | Ready to heat | Shipped via FedEx |
| Prep'd | $8.90 | No | Yes | Ready to heat | Delivered by staff member on weekdays |
| Fresh N Lean | $10.36 | No | Yes | Ready to heat | Delivered by GLS or FedEx Air |
What's great about your senior taking advantage of
senior meal delivery in Tulsa is their ability to choose options that align with their budget and unique circumstances. If they are able to cook their own meals but don't have transportation, they could utilize a service that is categorized as "ready to cook." On the other hand, if they are not able or choose not to cook anymore, services that are "ready to heat" or "ready to eat" could be extremely beneficial.
How often might seniors in Tulsa choose to purchase nutritious food?
Eating nutritious food is a huge factor in the health of older adults. It has been revealed that a poor diet can lead to inadequate nutrition, which can trigger or worsen existing conditions like high blood pressure and diabetes. The following data from the AARP shows the consistency at which seniors buy nutritious foods:
Seniors who choose not to purchase nutritious foods all the time could opt out for a number of reasons. They might not have comprehensive education regarding the value of nutritious foods or they might not have the means to buy to adopt a healthy diet. No matter the reason, it's a good idea to help your senior maintain or improve their health by taking advantage of senior meal delivery in Tulsa which provides nutritious foods.
How to choose the best senior meal delivery service in Tulsa
Helping your loved one adopt or continue a diet that aligns with their nutritional needs is an honorable goal. Fortunately, it's one you can achieve with services offering senior meal delivery in Tulsa. If you're not sure how to find the right service for your senior, here are some ways to conduct your search. You can start by asking around for recommended services in your area or look at Tulsa senior meal service reviews. Once you've narrowed down a few options, it's good to reach out and ask questions. Don't hesitate to ask about the types of foods they deliver as well as their hours of operation, consistency with delivery, and ability to accommodate specific dietary restrictions.
If your senior lives on limited funds, it's important to check the cost of services. You can also find out if your loved one's insurance or Medicare covers a portion or the entirety of a meal delivery service. Don't hesitate to check with local, state, and federal agencies to see if they offer programs dedicated to senior meals and nutrition.
Get more information about this topic by looking through our comprehensive guide to senior meal delivery.
Find senior meal services in Tulsa
A major goal of aging in place for seniors is to lead their lives with dignity while feeling independent and comfortable. Struggling with food insecurity can pose a threat to this goal, which is why it's good to take the steps necessary to find a reputable service offering senior meal delivery in Tulsa. Seasons is happy to assist with your search. Get started by exploring our Tulsa senior meal service reviews today.