Find more resources in your city!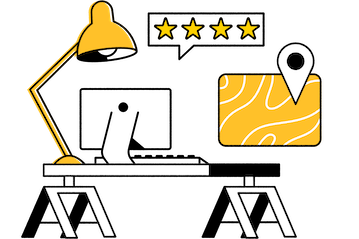 Start Exploring
Should your business be here?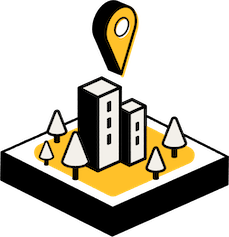 Add your business
How much does senior nutrition in Topeka cost?
The price your senior might pay to receive senior meal delivery could vary depending on a variety of factors like the frequency at which they would like their food delivered and the types of foods they want to eat. Whether or not food is already prepared could also make a difference. The following has been revealed from research conducted in September of 2021:
| Service | Average Entree Cost | Senior-Specific | Special Diets | Preparation | Delivery |
| --- | --- | --- | --- | --- | --- |
| Meals On Wheels | Sliding Scale | Yes | Yes | Ready to eat | Delivered by volunteer each weekday |
| HelloFresh | Starting at $7.50 | No | Yes | Ready to cook | Shipped via FedEx/UPS |
| Meal Pro | $8.99-$13.99 | Yes | Yes | Ready to heat | Shipped via FedEx |
| Mom's Meals | $6.99 | Yes | Yes | Ready to heat | Delivered via FedEx/UPS |
When searching for senior meal delivery options, it's important to consider your older loved one's budget. You can look for options within their price range and also see if local organizations or local and state programs provide financial assistance. Another option is to check with their private insurance provider or Medicare plan to see if they can cover some or all of the senior meal delivery costs.
What are some potential effects of hunger on seniors in Topeka?
The consequences of hunger are more overwhelming than any older adult should have to bear. You can help your older loved one avoid this by assisting them in their search for the right senior meal delivery service in the area. Fortunately, there are many services ready to assist your senior, no matter their dietary needs.
How to choose the best senior meal delivery service in Topeka
Regularly eating healthy foods can be challenging for older adults who have mobility issues that make cooking difficult, travel issues that make it hard to get to the grocery store, or financial challenges that make certain foods unaffordable. Finding a cost-friendly senior meal delivery service could make the difference in your senior loved one's ability to maintain a healthy diet and continue to live comfortably and independently. But how can you locate the right service for your senior? You can start by confirming the types of foods they eat. For example, do they have dietary restrictions or food allergies? Do they eat only plant-based foods? Knowing this information can guide your search.
As you reach out to senior meal delivery services, it's good to check their prices to ensure they align with your senior's budget. You can also find out how often they deliver and if they bring ingredients only or provide meals that have already been prepared. The more questions you ask, the easier it will be to locate a great service for your senior. Get even more information about this topic by exploring our comprehensive guide to senior meal delivery.
Find senior meal services in Topeka
The ability to age in place with grace and dignity is an amazing gift for your older loved one. By locating a top-notch senior meal delivery service, you can help them continue on this fantastic journey. Allow us to assist you in finding the right service. Browse our Topeka senior meal service reviews to enhance your search today.