Find more resources in your city!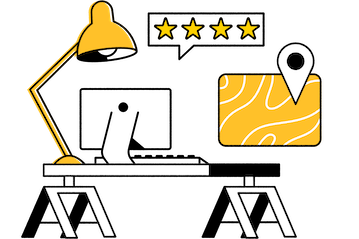 Start Exploring
Should your business be here?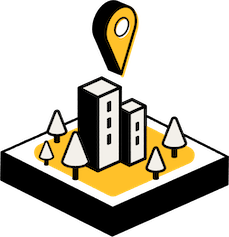 Add your business
Senior meal delivery services in the Twin Cities
Because there are so many senior meal delivery options in the Twin Cities, it can be hard to know where to begin. There are a number of things to consider when choosing which meal service for your loved one.
The first thing to consider is whether the service has nutritious meals that your loved one will like. A study by the Population Reference Bureau lists obesity as an increasing issue with older Americans. Obesity can lead to all kinds of physical conditions from diabetes and heart disease to simply feeling uncomfortable and having a hard time getting around. That's why nutritious meals that take into account your loved one's caloric and nutritional needs are essential.
Another consideration is your loved one's budget. It's possible that Medicare or insurance may cover part of the cost and there are state and federal programs that can help with the cost of food for seniors.
Facts and figures behind senior nutrition in the Twin Cities
How much does senior nutrition in the Twin Cities cost?
Twin Cities meal services are available at a range of prices. There are other considerations to take into account such as whether your loved one is able or willing to do meal preparation and how much meal prep they can reasonably do. The following chart, based on research conducted in September 2021, gives an idea of the range of prices for Twin Cities senior meal delivery.
| Service | Average Entree Cost | Senior-Specific | Special Diets | Preparation | Delivery |
| --- | --- | --- | --- | --- | --- |
| Meals On Wheels | Sliding scale | Yes | Yes | Ready to eat | Delivered by volunteers on weekdays |
| Meal Pro | $8.99-19.99 | Yes | Yes | Ready to heat | Shipped via Fedex |
| HelloFresh | $9 | No | Yes | Ready to cook | Delivered via FedEx/UPS |
This is just a sampling of the St. Paul senior meal delivery options available to the senior in your life. Seasons provides more comprehensive listings. Make sure your loved one has the final say as far as the meal delivery service they choose–after all, if they don't like the meals, even the best service won't do any good.
What trade-offs might food insecure senior citizens in the Twin Cities make in order to eat?
When seniors have to purchase expensive groceries that go beyond what one person can eat, they end up making tradeoffs. The most common trade offs they make are not frivolous items, either. In an article called Baby Boomers and Beyond: Facing Hunger After Fifty, the results of a study by Feeding America indicate the following:
When you arrange for senior meal service in St. Paul for your loved one, they are more likely to be able to afford crucial services like those mentioned above. Because Medicare or insurance may pay for all or part of the cost of senior meal delivery in the Twin Cities, your loved one can avoid having to make such heartrending tradeoffs.
The benefits of senior meal service in the Twin Cities
Senior meal delivery in Minneapolis and St. Paul allows your loved one to remain in their home past the time they are able to procure and prepare meals for themselves. It's also an opportunity to make sure their dietary needs are met. You can choose a meal program that caters to special diets for people with diabetes, vegetarians, and other specific dietary needs. Meal delivery can also provide social contact if you choose a service that has meals delivered in person. This can help your loved one feel less isolated on a daily basis. Since senior meal delivery in the Twin Cities works for older adults on any budget, they could be the perfect solution for your loved one.
Find senior meal services in the Twin Cities
Aging in place is the preferred option for the majority of seniors in the US. If this is your loved one's preference, there are a number of things you can do to help them retain their independence and dignity including signing them up for senior meal delivery. Browse our Twin Cities senior meal service reviews today to get started.