Find more resources in your city!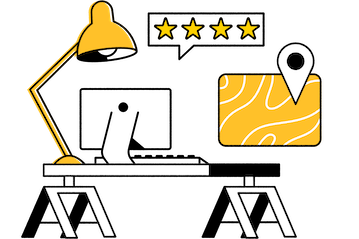 Start Exploring
Should your business be here?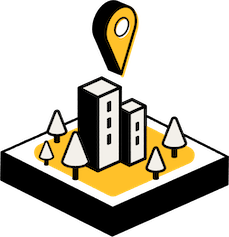 Add your business
How much does senior nutrition in the Quad Cities cost?
The price of senior meal delivery depends on several different variables including what your loved one wants to eat, the logistics of deliveries, and whether the food is ready to serve or requires some prep work. Research conducted in September of 2021 provides further info on some of the most popular delivery options in the Quad Cities area:
| Service | Average Entree Cost | Senior-Specific | Special Diets | Preparation | Delivery |
| --- | --- | --- | --- | --- | --- |
| Meals On Wheels | Sliding Scale | Yes | Yes | Ready to eat | Delivered by volunteer each weekday |
| Snap Kitchen | $10.50 | No | Yes | Ready to heat | Delivered via FedEx/UPS |
| Meal Pro | $8.99-$13.99 | Yes | Yes | Ready to heat | Shipped via FedEx |
| Mom's Meals | $6.99 | Yes | Yes | Ready to heat | Delivered via FedEx/UPS |
We understand why the price is so important to you, but Medicare or your loved one's health insurance might help pay for senior meal delivery. That means that you can focus on your senior's other needs such as making sure a service can accommodate any dietary restrictions or letting your senior do as much work in the kitchen as they feel comfortable with.
Who suffers from food insecurity in the Quad Cities?
You might think that older seniors more isolated from their communities would be prone to food insecurity, but a recent study by Feeding America found that the opposite is often true. Younger seniors were the more vulnerable population with food insecurity decreasing with age as illustrated by the data below:
Perhaps older seniors have figured out local food banks or are more likely to reach out to charitable organizations for nutrition assistance? Regardless, all seniors deserve consistent access to healthy food and senior meal delivery ensures they get it. If you're concerned that your loved one may not know where their next meal is coming from, be proactive about finding them a reliable meal delivery service.
How to choose the best senior meal delivery service in the Quad Cities
While it's great that multiple businesses and nonprofits offer senior meal delivery services, the sheer volume of options can make it tough to find the right fit for your loved one. Our comprehensive guide to senior meal delivery includes lots of great information you can use to narrow down the options into something more manageable.
The process should begin by asking your older adult what they want to eat. You don't want your loved one dreading meal time or avoiding all of the food they're receiving, after all. Who delivers the food can also be more important than you might realize. Many seniors feel lonely and isolated, so chatting with a volunteer delivery person can give them something to look forward to all day. Any allergies or dietary restrictions must be taken into account as well, and many meal services are happy to accommodate a variety of needs.
Find senior meal services in the Quad Cities
They say that ignorance is bliss, but that is certainly not the case when it comes to whether or not your senior is getting the nutrition they need. If you suspect that they might be skipping meals or cheating on their diet, a senior meal delivery service is a great way to help them get back on track. Seasons provides free Quad Cities senior meal service reviews to help older adults in Bettendorf, Moline, Rock Island, and Davenport find a fantastic service!