Find more resources in your city!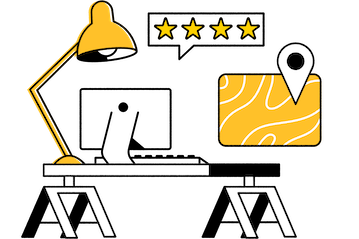 Start Exploring
Should your business be here?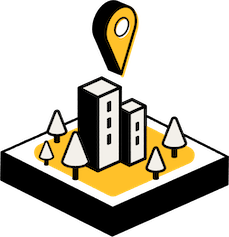 Add your business
Senior meal delivery services in Tampa
As you read through Tampa senior meal service reviews, you may find it challenging to differentiate between your options. If so, a good place to start is with an understanding of what exactly the older adult in your life needs in a senior meal service in St. Petersburg.
For example, your loved one could have dietary restrictions or allergies that limit what they can eat. If so, you would want to make sure that whatever senior meal delivery in St. Petersburg you choose has a wide enough selection of meal options to choose from that fit into their diet.
Price is another important factor to think about while you evaluate Sarasota senior meal service reviews. We've included some information in a later section that will give you a better sense of what the average price for these services is in the Tampa area. You may also be able to qualify for government assistance if you need it.
Facts and figures behind senior nutrition in Tampa
How much does senior nutrition in Tampa cost?
The cost of senior meal delivery in Sarasota can vary based on the organization you choose to go through and the specific meal plan that you choose. For example, the following table is full of data that was collected in September 2021. It highlights the average entree price of some of the most popular options in the area.
| Service | Average Entree Cost | Senior-Specific | Special Diets | Preparation | Delivery |
| --- | --- | --- | --- | --- | --- |
| Meals On Wheels | Sliding scale | Yes | Yes | Ready to eat | Delivered by volunteers on weekdays |
| Fresh N Lean | $10.36 | No | Yes | Ready to heat | Delivered by GLS or FedEx Air |
| HelloFresh | $9 | No | Yes | Ready to cook | Delivered via FedEx/UPS |
| Silver Cuisine | $11 | Yes | Yes | Ready to heat | Shipped via FedEx |
As you can see, your average entree cost for a senior meal service in Tampa-St. Pete starts around $9. But organizations like Meals on Wheels charge based on a sliding scale. So if the older adult in your life is low-income, they may be able to qualify for a discount rate on their food.
What are some potential effects of hunger on seniors in Tampa?
Food insecurity is an issue that impacts people of all ages. Seniors are definitely not immune to it. And, unfortunately, people who experience food insecurity may also deal with a wide variety of health problems because of it. Take a look at the data below, which was recently collected by Feeding America.
This data shows that older adults who deal with food insecurity have a heightened risk of things like depression, asthma, and even chest pain. You definitely don't want the senior in your life to have to deal with these things. It's another reason why signing up for a senior meal service in Tampa-St. Pete could be a good option.
The benefits of senior meal service in Tampa
There are lots of reasons why signing up for a senior meal service could be a good idea for the older adult in your life. One is that these services make it much easier for an older adult to consistently eat healthy meals. And when a senior consistently gets the nutrients they need, it can help them avoid harmful health conditions like obesity and heart disease.
Another thing to think about here is that many meal services have volunteers deliver meals every weekday. This can be a great opportunity for the older adult in your life to add some social interaction to their life, which could help with any feelings of isolation they may have.
Find senior meal services in Tampa
If you think that the older adult in your life would benefit from a senior meal service, now is a great time to start researching your options. Seasons has compiled all of the resources that you need to do that. You can access them today without having to pay us a dime.