Find more resources in your city!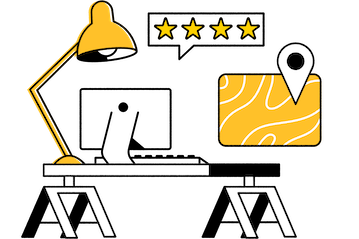 Start Exploring
Should your business be here?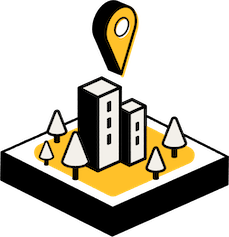 Add your business
Senior meal delivery services in St. Louis
If you don't know how to find great senior meal delivery in St. Louis, start with the basics. Ask your loved one what they enjoy eating so that you know what types of food to look for. Ensure that your loved one receives a variety of dishes so that eating never becomes monotonous. Determine how much you can afford to spend, and limit your search to options that fit in your price range. If money is tight, insurance plans and Medicare can help you pay for senior meal delivery. Likewise, governmental assistance is available to ensure that seniors in need don't starve.
You should also consider any special diets your loved one is on. For instance, sticking to a low-sodium diet could help your loved one manage cardiovascular medical conditions, while limiting caloric intake could be a good idea if your loved one is overweight. Our resources make it easy to narrow your options down.
Facts and figures behind senior nutrition in St. Louis
How much does senior nutrition in St. Louis cost?
The price of senior meal service in St. Louis varies. Some of the factors that can influence what you pay include how often deliveries take place, what is delivered, and how much prep is involved. The table below provides a snapshot of some of the most popular options as of September 2021:
| Service | Average Entree Cost | Senior-Specific | Special Diets | Preparation | Delivery |
| --- | --- | --- | --- | --- | --- |
| Meals On Wheels | Sliding scale | Yes | Yes | Ready to eat | Delivered by volunteers on weekdays |
| Meal Pro | $8.99-19.99 | Yes | Yes | Ready to heat | Shipped via FedEx |
| Sare Food | $13 | No | Yes | Ready to heat | Delivered by staff member Tues-Sat |
| HelloFresh | $9 | No | Yes | Ready to cook | Delivered via FedEx/UPS |
Remember that price isn't everything when making your decision. For example, HelloFresh is a more affordable option at $9 per entree, but your senior will have to cook their meals from scratch. If they're unsteady on their feet, they may not be able to do so safely. As such, you should choose a different service.
How often might seniors in St. Louis choose to purchase nutritious food?
Most seniors understand the benefits of choosing healthy food options, but junk food like potato chips can still be difficult to resist at the grocery store. AARP's Securing the Essentials study polled seniors on how often they made smart food choices, and the results are available in the chart below:
The majority of respondents claimed to purchase healthy food at least most of the time, which is good news. Still, nearly 40 percent of elderly food buyers are not consistently choosing a healthy diet. Senior meal delivery ensures that your loved one receives nutritious food even if they wouldn't choose it themselves.
The benefits of senior meal service in St. Louis
You probably think of senior meal delivery in Saint Louis as a solution to food insecurity, and it is. However, it can provide other benefits too. For example, having a consistent source of nutrition can help keep your loved one's spirits up, especially if they have a history of mental health issues such as depression. Likewise, your loved one can chat with the people who deliver their food if they are craving some extra social stimulation. You will rest easy knowing that your loved one isn't hungry, and your loved one will know who to thank for the food available to them.
Find senior meal services in St. Louis
All seniors deserve consistent access to nutrition, so please use our St. Louis senior meal service reviews to find a great meal delivery service for your loved one if they need help getting food. The alternative is allowing our loved ones to go hungry, and that is simply not an option.