Find more resources in your city!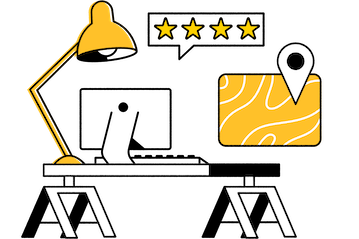 Start Exploring
Should your business be here?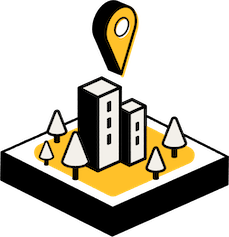 Add your business
How much does senior nutrition in Sioux Falls cost?
Data collected in 2021 suggests that senior delivery services in Sioux Falls offer wide options. Take these numbers with a grain of salt, however, because funding assistance options could lower your overall costs dramatically. These options might include Medicare, local church groups, Veterans' Assistance (VA), and more.
| Service | Average Entree Cost | Senior-Specific | Special Diets | Preparation | Delivery |
| --- | --- | --- | --- | --- | --- |
| Meals On Wheels | Sliding scale | Yes | Yes | Ready to eat | Delivered by volunteers on weekdays |
| Meal Pro | $8.99-$13.99 | Yes | Yes | Ready to heat | Shipped via FedEx |
| Delish Delivered | $10.95 | No | No | Ready to heat | Delivered on Mondays and Wednesdays by a staff member |
| Silver Cuisine | $8.99 and up | Yes | Yes | Ready to heat | Delivered via FedEx |
Choosing the cheapest overall option might not always be the most affordable option. Although this might sound like a contradiction, you have to consider the long-term cost of an improper diet. If your senior eats meals that aren't geared towards their specific allergies or dietary needs, it could end up costing you more down the road — especially when you consider the cost of medical treatment in the United States today.
How often might seniors in Sioux Falls choose to purchase nutritious food?
A recent report suggests that seniors are well aware of the importance of choosing nutritious foods. In fact, the vast majority state that they always make an effort to reach for nutritious food at the supermarket. The problem is that many of these seniors eventually lost the ability to actually go to the supermarket due to physical constraints.
This means that it's up to you as a caregiver to provide your senior with food that meets your senior's already-high standards. The elderly population knows what it wants — and what it needs. Without food delivery services, they may have no choice but to eat food that is easy to prepare but low in nutrition — such as junk food.
How to choose the best senior meal delivery service in Sioux Falls
A few years ago, there were only a few companies that offered meal delivery services. Today, this multi-billion-dollar industry is crowded with dozens of delivery services in any given area. Competition is a good sign — as it tends to drive down prices for the consumer. The problem is actually figuring out which one to choose for your senior. Consider which options offer senior-specific meal plans. Do any of these companies offer adjusted meals based on allergies or special diets? How often are meals delivered? These are all factors to keep in mind as you narrow down your choices.
Seasons provides plenty of helpful resources as you sift through food delivery services in Sioux Falls. This comprehensive guide to senior meal delivery goes into more depth and explores topics like funding assistance. Our listings are also filled with information — including Sioux Falls senior meal service reviews. Read these reviews to discover what other caregivers are saying about various companies. Based on this information, you can choose options that match your budget and your unique priorities.
Find senior meal services in Sioux Falls
A nutritious, delicious meal is more than just a necessity. It's a memorable detail that can make your aging loved one's day exceedingly more enjoyable. Even though physical limitations may prevent your senior from engaging in old hobbies, they can still enjoy that delectable first bite of a healthy, sumptuous dinner. Check out Seniors today to make it happen.