Find more resources in your city!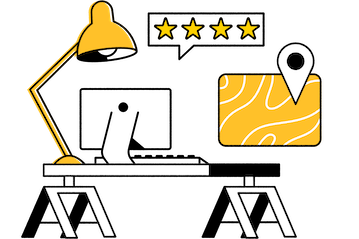 Start Exploring
Should your business be here?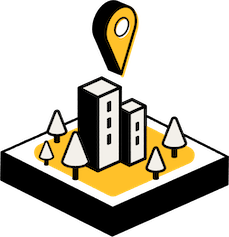 Add your business
Senior meal delivery services in Seattle
Finding senior meal delivery in Sea-Tac begins by assessing your loved one's needs. If they have a chronic medical condition such as insomnia or take medications that can cause side effects like dehydration, they need a food delivery service that can accommodate these special needs. Likewise, your loved one should enjoy their food, so ask them what they like to eat and find a senior meal service in Seattle that prominently features their favorites. We also recommend looking for variety because no one wants to eat the same thing all of the time.
Cost is also a consideration, but don't worry if you aren't working with the biggest budget. Insurance plans such as Medicare will help pay for senior meal delivery in Tacoma, while governmental assistance is also available for seniors in need. Still, make sure that you can afford the program you select unless you want your loved one's meals interrupted for non-payment.
Facts and figures behind senior nutrition in Seattle
How much does senior nutrition in Seattle cost?
The price of senior meal delivery in Seattle depends on the types of food delivered, how often your loved one receives deliveries, and how much prep or cooking is required. The table below provides basic information on four of the most popular options in the Seattle area according to research conducted in September 2021:
| Service | Average Entree Cost | Senior-Specific | Special Diets | Preparation | Delivery |
| --- | --- | --- | --- | --- | --- |
| Meals On Wheels | Sliding scale | Yes | Yes | Ready to eat | Delivered by volunteers on weekdays |
| Westerly | $27 | No | Yes | Ready to heat | Staff member will deliver on Sundays and Wednesdays |
| Seattle Sutton's | $8.80 | Yes | Yes | Ready to heat | Delivered via FedEx/UPS |
| Meal Pro | $8.99-19.99 | Yes | Yes | Ready to heat | Shipped via FedEx |
As you can see, the price range is all over the place. Westerly is nearly $20 more per entree than Seattle Sutton's, while Meal Pro offers a variety of price points. All four services can accommodate dietary restrictions and require nothing more than a microwave, so you have to ask yourself what would give your loved one the most value.
What are the ways seniors in Seattle might cope with food insecurity?
Seniors generally don't just accept food insecurity, but their coping strategies can have adverse effects on their health. Unfortunately, it's still better than not eating at all. Feeding America's Facing Hunger After Fifty study investigated what seniors might do when they don't have enough to eat, and the results may surprise you:
A clear majority resort to unhealthy foods, potentially making it more challenging to manage chronic medical conditions. Watering down food tends to adversely affect the taste, and you have to wonder what those who sell personal belongings will do when they run out of items of value. Senior meal delivery in Tacoma can help ensure that your loved one never needs any of these strategies.
The benefits of senior meal service in Seattle
Senior meal delivery in Sea-Tac helps the elderly get the nutrition they need to thrive, but that's not all it does. Deliveries can also be a highlight of your loved one's day, giving them something to look forward to. Furthermore, many seniors enjoy conversing with the people who bring them food to avoid feeling isolated. Nobody wants to think about where their next meal is coming from, so having reliable access to nutrition can improve your loved one's mental state. You will also get peace of mind since you'll know that your loved one has something on their plate every night.
Find senior meal services in Seattle
Does your loved one have enough to eat? If not, please use our resources to find them a great senior meal delivery service so they no longer have to worry about food. We know that it's not the happiest thing you do today, but it may be the most important.